Request Appointment
Request an Appointment with a Orlando Health Physician
At Orlando Health we offer comprehensive services and award-winning healthcare. Request an appointment with a Orlando Health specialist. Our staff will follow up with you to confirm the appointment time, location, date.
Welcome to Level One Orthopedics at Orlando Health
The expert staff at Level One Orthopedics is trained in orthopedic traumatology as well as orthopedic surgery, including sports medicine, arthroscopic surgery, joint replacement and hip resurfacing. This practice provides a full range of affordable, quality healthcare services for the community in which we serve. Office Hours: 7:30 a.m. to 5 p.m. Git-R-Done Foundation International Hip Dysplasia Orlando Health
Referral
Submit a Physician Referral
Please download our form to submit a physician referral to our practice. Fax completed forms to 321.843.7381.
Orlando
Level One Orthopedics at Orlando Health
Address:
1222 South Orange Avenue
5th Floor
Orlando, FL 32806
Phone:
407.649.6878
Fax:
321.841.7727
Get Directions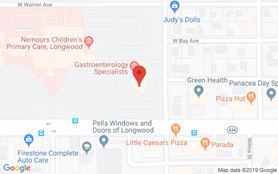 Longwood
Level One Orthopedics at Orlando Health
Address:
515 West State Road 434, Suite 310
Longwood, FL 32750
Phone:
321.842.6500
Fax:
Get Directions
About Us
The expert staff at Level One Orthopedics is trained in orthopedic traumatology as well as orthopedic surgery, including sports medicine, arthroscopic surgery, joint replacement and hip resurfacing. This practice provides a full range of affordable, quality healthcare services for the community in which we serve. Office Hours: 7:30 a.m. to 5 p.m. Git-R-Done Foundation International Hip Dysplasia Orlando Health