Colleen Heeter, RN, BSN, MBA
Vice President, Ambulatory Surgery Centers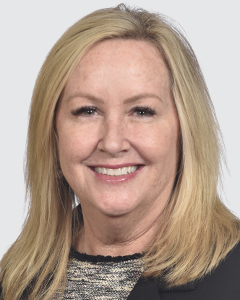 Colleen Heeter, RN, BSN, MBA, is responsible for leading the organization's growth and development strategies for its ambulatory surgery centers. She brings a wealth of progressive and diverse experience across the healthcare continuum to her role.
Prior to joining Orlando Health, Colleen held leadership roles to include COO and CEO of an acute care community hospital, regional executive director of surgery centers, vice president of a surgical hospital division, and senior vice president with a global healthcare management company.
Colleen earned her bachelor's degree in nursing from Creighton University in Omaha, Nebraska, and her MBA from the University of Phoenix. A published author and professional speaker, her professional memberships include the American College of Healthcare Executives, American Hospital Association, Association of Operating Room Nurses and Ambulatory Surgery Center Association.