Stacey Woodroof
Assistant Vice President, Orlando Health; Chief Financial Officer, Orlando Health Medical Group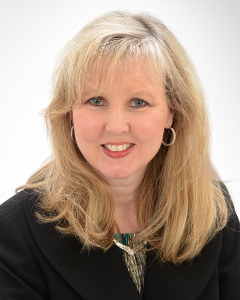 Stacey Woodroof is an experienced leader with extensive background in physician practice and disease management strategies, engaged by more than 200 hospitals across eight healthcare systems. She has served as chief financial officer as well as vice president of finance with some of the nation's leading hospital and disease management corporations, and as a leading healthcare consultant for physicians, hospitals and start-up initiatives.
Stacey is a graduate of David Lipscomb College (now Lipscomb University) with a degree in accounting and has earned a Master of Business Administration from Belmont's Jack C. Massey Graduate School of Business.
She has served as a mentor for the Jumpstart Foundry Accelerator program in Nashville, Tennessee, assisted entrepreneurs in the healthcare arena and served on the "Health for Life" Chronic Care Advisory Council for the American Hospital Association.