Get Inspired with 'Choose Health' Magazine
Sometimes it takes fresh inspiration to make a healthy change. In each edition of our award-winning Orlando Health Choose Health magazine, we bring you original health news, insights and inspiration from people in your own community. Whether it's a compelling story from a neighbor overcoming a daunting health challenge, or the latest tips from our physicians to improve your daily well-being, you're sure to find something useful and motivating in Choose Health magazine. And with our new augmented reality features, reading Choose Health magazine is now an interactive experience!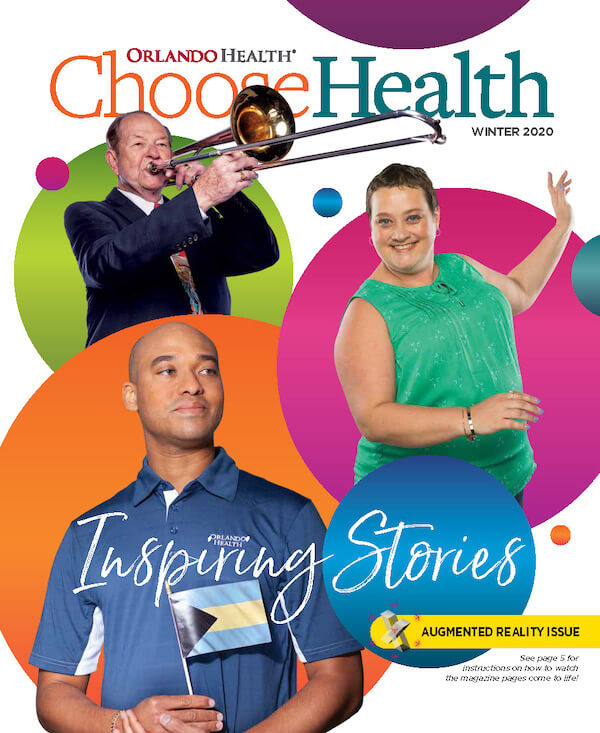 Discover the Latest 'Choose Health' Magazine
In the latest edition of Orlando Health Choose Health magazine, we spotlight individuals who have overcome daunting challenges – including patients and caregivers who have faced disease, mental illness and natural disaster. We also introduce our new augmented reality app that you can use to bring content to life right on the page.
To receive a printed copy of Choose Health magazine at your home, please complete this form.
View Online Magazine