Free Guide to Mako® Joint Replacement Surgery
What is Mako® robotic-arm assisted joint replacement surgery, and why is it better than other types of surgery for knee or hip replacement? It starts with natural-feeling implants custom-designed to your unique anatomy. Patients who receive this minimally invasive surgery report less pain and quicker recovery compared to traditional joint replacement surgery. Download our free guide to learn more.
Mako® Joint Replacement Surgeries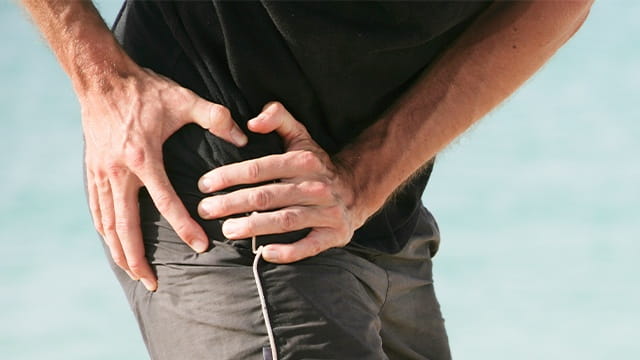 Total Hip Replacement
In clinical studies, Mako® robotic-arm assisted total hip replacement resulted in higher scores for hip function, motion, activity and elimination of pain compared to manual total hip replacement. Mako® total hip replacement starts with a 3-D virtual model of your unique anatomy to guide your surgeon in achieving highly accurate placement and alignment of your hip implant.
Partial or Total Knee Replacement
Studies show that Mako® robotic-assisted partial or total knee replacement results in less pain and more precise implant placement than manual surgeries. The Mako® implants are custom designed by your surgeon to fit your unique anatomy and to experience less wear and loosening than implants used in manual joint surgery.