At Orlando Health St. Cloud Hospital, our highly trained team of specialists, nurses, therapists and other clinicians care for patients with injuries or problems affecting bones and muscles, including arthritis, back and neck pain, broken bones, joint replacements and sports injuries.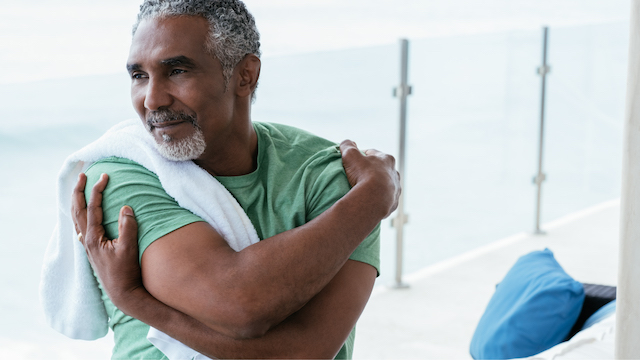 Joint Replacement
Our joint innovation unit offers joint replacement patients a specially designed place to begin their recovery with private rooms and comfortable amenities as well as medical, pain management and physical therapy care. A specialized "Joint Academy" supports patients, providing care and education before, during and after surgery.
Sports Medicine
Supported by advanced facilities and teams of surgeons specialized in sports medicine, the Orlando Health St. Cloud sports medicine team treats children, teens and adults at all levels of athletic ability and activity. Our expert sports medicine care includes convenient access to radiology, laboratory and rehabilitation services, helping you achieve a faster recovery and return to activity.
Request an Appointment
Our orthopedic and joint replacement specialists are convenient and close to home. Request an appointment here and a member of our team will be in touch to schedule a time that works for you.
Choose to stay in touch.
Sign up to receive the latest health news and trends, wellness & prevention tips, and much more from Orlando Health.