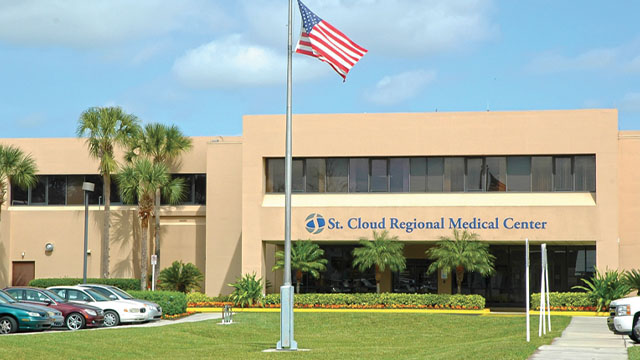 Orlando Health welcomes St. Cloud Regional Medical Center to its expanding network of high-quality care. The 84-bed acute care facility in Osceola County has been an affiliated hospital for more than 15 years. Orlando Health will take full ownership of St. Cloud Regional Medical Center this summer when final documents are signed with its current owner, Community Health Systems (CHS).
"We're looking forward to expanding our high-quality, community-focused healthcare into this important community," says David Strong, president and chief executive officer of Orlando Health. "St. Cloud will benefit from Orlando Health's attention to enhanced customer experience and innovation that delivers life-changing treatments for patients."
Once complete, the deal will add to Orlando Health's vibrant and growing network, increasing to 13 its wholly owned hospitals and facilities.
The Answers to Your FAQs About Our Acquisition
Q: What factors go into deciding to acquire another hospital?
A: We look at and weigh a broad range of factors: Does the facility align with our strategic goals? Will it make Orlando Health a stronger system? Can we make the acquired hospital stronger? Can we help improve its level of patient care? Will our involvement have a positive effect on the community? How well will our respective cultures fit together? There is also a great deal of financial and market analysis. A lot goes into these decisions, and it takes months and sometimes years to sort out all of the details.


Q: How will this acquisition make Orlando Health a better and stronger system?
A: This acquisition aligns with our strategic goals and meets other criteria for evaluating such decisions. We believe it strengthens Orlando Health by expanding our presence in a key community. And we also believe Orlando Health will enhance the quality, customer experience and innovative treatments at this institution while positively impacting the communities it serves


Read More