Seeing Alexander jump for joy is why I choose Orlando Health.
When Julia Montgomery Stewart was pregnant with her second child, she never imagined that she could pass on a hereditary trait causing her baby to be born with a hole in his heart.

At a six-month checkup however, baby Alexander's pediatrician detected a definite heart murmur and made an urgent referral to a pediatric heart specialist at Orlando Health Arnold Palmer Hospital for Children. An echocardiogram showed that Julia's blond, blue-eyed baby had a hole in his heart the size of a quarter. Called an atrial septal defect, Julia was also born with the same problem but knew of no one else in her family lineage who had it.

Children born with an atrial septal defect may not reveal any symptoms, but if left uncorrected, the defect can cause serious heart problems in their 30s and 40s, including heart failure and stroke. The hole in the heart wall allows oxygen-rich blood to leak into the oxygen-poor blood chambers, causing the heart to work harder.

"He would tire more easily, nap longer," recalls Julia. "He wasn't gaining the weight that his older sister had at his age. His wasn't as physically robust as she was."

Dr. Craig Fleishman, the pediatric cardiologist at Orlando Health Arnold Palmer who diagnosed Alexander's condition, recommended that Julia and husband Bryan wait a few years until Alexander was stronger for surgery. The Stewarts were presented with two options. One was traditional open heart surgery, in which the hole would be stitched together – the procedure that Julia underwent as a child to repair her heart. The other newer option was a minimally invasive catheter procedure that would place a stent in the hole that Alexander's heart tissue would grow over, forming a solid wall.

Dr. Fleishman recommended the catheter procedure for Alexander because it's less invasive, poses fewer risks than open-heart surgery, and has a quicker recovery period. While doctors at Orlando Health Arnold Palmer perform the procedure on about 50 patients each year, it also comes with a small risk of complications. The catheter could break through a blood vessel, or Alexander could develop fluid around the heart after the procedure.

Like all good parents, the Stewarts did their research, sought second opinions and visited other heart specialists throughout the state.

"We did shop around but we decided why go somewhere else when the best pediatric cardiac care is here in our hometown," says Julia. Bryan was also impressed with the top ratings Orlando Health Arnold Palmer has both as a children's hospital and for its pediatric cardiology and cardiac surgery program.
When it came to the decision of which procedure to use to repair Alexander's heart, some surgeons outside of Orlando Health recommended only the open-heart procedure for a hole as large as Alexander's. But Julia didn't want to have to put Alexander through such a traumatic procedure if not necessary. He was so little and not as robust as other boys his age.

The surgical team at Orlando Health Arnold Palmer was confident that the minimally invasive procedure could be done for Alexander, but they wanted the Stewarts to feel 100 percent sure about the approach they chose. They met with the Stewarts and came up with a plan that felt "just right" to the Stewarts. Dr. David Nykanen would start the procedure with the minimally invasive approach. The surgical team would be able to see if the catheter-stent method would work. If they had any doubts, they would cancel the surgery and schedule an open-heart procedure to be done by Dr. William DeCampli.

"They gave us the choice, and they helped us find that special spot, and it worked," recalls Julia.

When the day of surgery came, Julia and Bryan were able to relax as they received real-time text and photo updates of how Alex's procedure was going through the EASE app. (The EASE phone app is used at Orlando Health facilities to keep families informed when a loved one is undergoing a major procedure.)

"Everyone was wonderful every step of the way," recalls Bryan, who stayed overnight with Alex. "There was never any moment when you were unattended. If you had a question it would be immediately addressed."

Within 48 hours following the procedure, the Stewarts noticed a major improvement in 4-year-old Alexander's energy. "He was much more confident and a lot more outgoing," says Julia. "We wanted him to be 100 percent before going into kindergarten, and now he is. He has a lot more energy and has grown a lot."

The Stewarts were so impressed with their experience that Julia delivered her third baby at Orlando Health Winnie Palmer Hospital for Women & Babies. "For me," says Julia, "Arnold Palmer Hospital is a place where you can feel comfortable and know that everything is going to work. For us, it was a place for all the healing to begin and end."
Read More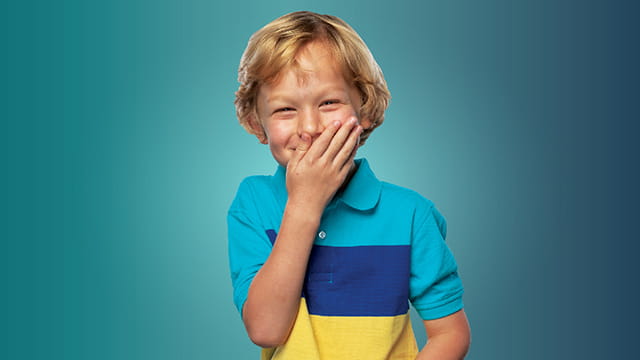 A place where the healing begins.
Julia and Bryan Stewart met with pediatric heart experts throughout Florida before deciding that the best treatment for their son, Alexander, was right in their hometown at Orlando Health Arnold Palmer Hospital for Children. "Arnold Palmer Hospital is a place where you can feel comfortable and know that everything is going to work out," says Julia.