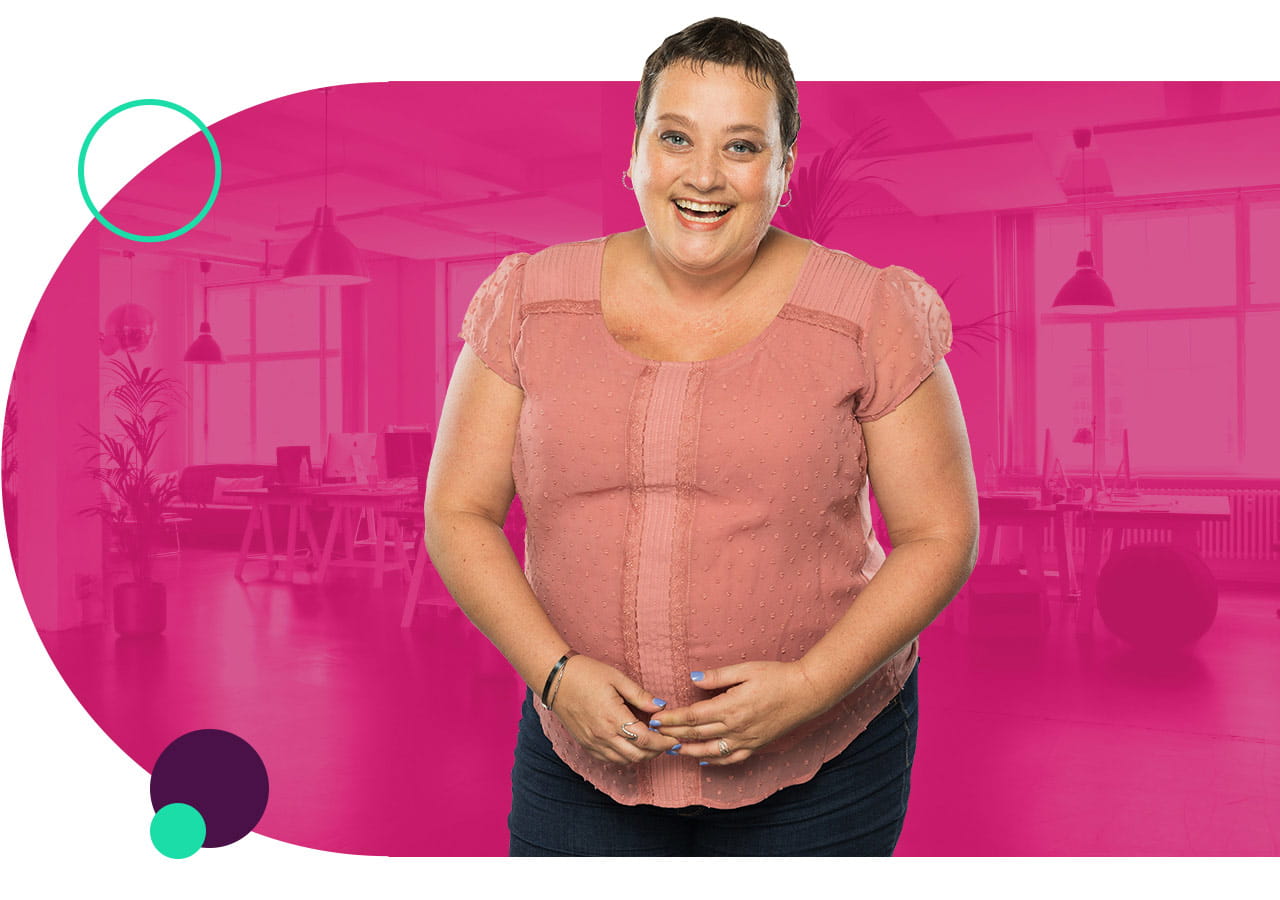 A Team on My Side
It began with a missed call that I didn't want to return. I had just had my annual mammogram at the Orlando Health Cancer Institute Breast Care Center. I had gotten a call from them, but assumed it wasn't important. After a few more missed calls, I finally called back and was asked to come in for additional imaging.
I had additional mammography views and an ultrasound done. The radiologist told me they found a mass. I was still in disbelief. I had a biopsy done the following week and got the results soon after. I had breast cancer. My gynecologist, Dr. Jessica Vaught with Orlando Health, went over the results with me and arranged for a referral with an oncologist.
A Familiar Face
I decided I wanted to see Dr. Regan Rostorfer, a hematology and oncology physician specializing in breast cancer at Orlando Health. I have been an Orlando Health team member for eight years, and I had worked in the same department as Dr. Rostorfer. Within three days, I had my first appointment. Based on the size of my tumor, Dr. Rostorfer scheduled me to see a surgeon.
My surgeon explained that I had triple-negative breast cancer, a cancer typically treated with surgery, radiation and chemotherapy. My cancer fit just within the guidelines for having chemotherapy before surgery, which my surgeon said could be a lumpectomy. Dr. Rostorfer agreed, saying, "Triple-negative is an aggressive cancer, so I like to fight it aggressively."
I'm a worrier, so I always had a lot of questions. Dr. Rostorfer always calmed me down. He would say, "We're going to beat this." It always stood out to me that staff said "we," so I never felt alone. I felt like I had a team fighting with me. My kids were a great help, too and had an active role in my treatment.
A Fighting Chance
Three weeks after being diagnosed, I had my port placed and was starting chemotherapy. During chemo, Dr. Rostorfer recommended genetic testing, saying, "You're 41. I need to know why you have such an aggressive cancer at such a young age." It came back positive for the BRCA1 gene mutation.
Because my cancer was triple-negative and I had the BRCA1 gene mutation, Dr. Rostorfer recommended a double mastectomy. My lymph nodes were clear, so Dr. Richard Klein, a surgeon with Orlando Health, came in to begin the breast reconstruction process. I had decided that because of the BRCA1 mutation, I also wanted to have a hysterectomy. Dr. Vaught, a specialist with Orlando Health, performed a laparoscopic hysterectomy.
I've had an amazing team of doctors working together through the cancer center to provide me with the best possible care with great collaboration and compassion.
Now, as I prepare for the next step of reconstructive surgery — I am so grateful for all the care and support I have been given, and I look forward to the future with my friends and family.