Help Making A Dream Come True.
Miscarriages are common but, until more recent times, rarely spoken about publicly. Winnie Palmer Hospital for Women & Babies would like to thank Amy Allen for her strength, grace and willingness to share her inspiring story with others so that they may feel less alone on their pregnancy journey.
By the time Amy turned 42, she had miscarried five times. Like many women, she struggled with overcoming the grief that often follows these faultless tragedies. But she and her husband, Matt, persisted in their efforts and that same year Amy became pregnant with twins. It was a joyous and prayerful occasion—her dream of motherhood was finally coming true.
But during week 22 of her pregnancy, she was experiencing cervix insufficiency, which can cause premature birth and miscarriage. She was immediately admitted to Orlando Health Winnie Palmer Hospital for Women & Babies, where she was receiving high-risk maternity care.
A day later, her water broke, and sadly one of the twins passed. Amy named him Brandon. In the midst of her devastation, she fought mentally and emotionally to focus on saving the other twin, whom she named Ashton. In an incredible effort to save Ashton, doctors stitched Brandon's placenta back into Amy's uterus to prevent her body from going into early labor, giving Ashton more time to develop.
After five days, she delivered him on her 43rd birthday.
Four months early, Ashton was a fraction of the size of a full-term baby. His round-the-clock care began in the neonatal intensive care unit (NICU) with life-supporting technology.
Amy went home six days later, unsure if baby Ashton would survive. Statistically, the doctors said, he had a 17 percent chance based on his premature condition. Upon returning home to start her recovery, Amy received the distressing news that Ashton had developed a breathing problem and potentially would not survive due to his vulnerability to infection. The NICU team put Ashton on a high-frequency ventilator to provide him oxygen in a way that was unique to his condition.
Amy and Matt returned to the NICU to say a tearful goodbye. She recalls seeking prayer in that moment. "Our prayer to God was, if he needs to be with you, take him to be with you. If he's meant to be here with us, then he's meant here to be with us. And, I found a sense of peace with it."
The next morning, they got a call—Ashton was going to make it. Her dream had come true.
After that fortunate turnaround, Ashton's care and growth continued in the NICU for four months with a specialized nursing team watching over him day and night. He went home weighing 6 pounds with no lasting physical or medical issues, and never had to go back to the hospital.
"We had exceptional care at Winnie Palmer Hospital," says Amy. "It was a whole team effort, between the doctors, nurses and respiratory therapists—it's like an orchestra in the NICU."
During Ashton's time in the NICU, Amy became close with the nurses, watching them care for him like he was one of their own. Amy still keeps in touch with those nurses to this day, attending their children's birthday parties. They consider each other extended family.
Today, Ashton is a strong, healthy boy at a normal size and weight for a child his age. When he experienced some behavioral developmental issues, Amy used her background in social work to find solutions, including speech and occupational therapy and neurological development exercises provided by a national program geared towards helping children who struggle. They have helped him immensely. Now Ashton is in kindergarten and his joy for life and connection with others touches the hearts of many.
"We'll never forget the care we received at Winnie Palmer Hospital," says Amy. "It was truly inspirational and extraordinary."
Read More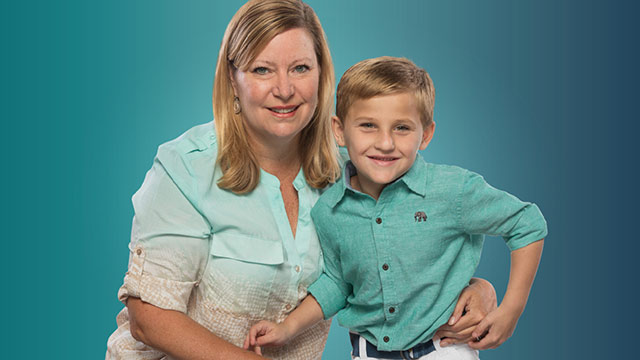 We'll never forget the care we received.
We had exceptional care at Orlando Health Winnie Palmer. It was a whole team effort, between the doctors, nurses and respiratory therapists—it's like an orchestra in the NICU.
Orlando Health MyChart
MyChart is a secure, online tool that gives you easy access to all of your Orlando Health information from any of your devices. View your medications, test results and health history. Request an appointment or a prescription renewal. Or send a message to your care team. It's all there in MyChart.