Running with the Pros
On a nice fall day in October 2016, a play date at the park with my granddaughter turned into an unexpected adventure when, as I was pushing her on the swing, I suddenly felt and heard something in my right leg snap. I felt such tremendous pain that I couldn't even walk. I was taken by ambulance to the nearest ER where they took an X-ray but didn't find any broken bones. So, they gave me something for the pain and sent me on my way.
I am a Navy veteran, so I followed up with the VA hospital. Because it was an unusual injury, it took several visits and quite a while to get a correct diagnosis. But an MRI finally confirmed that I had suffered a hamstring avulsion — in which two of the three hamstring muscle tendons had torn away from the bone — a rare injury and usually only seen in ultra or extreme-sport athletes, which I was not.
The next problem was getting treatment. The first thing I was told was, "Not only do we not know how to repair it, we don't know anybody who does. We know about this injury, we studied it in school, but none of us have done the surgery. And we don't know any surgeon in Central Florida that does."
So, I was on my own. I began calling around. After checking with dozens of orthopedic clinics and surgeons, I found one who could treat me — Orlando Health Orthopedic Institute and Dr. Daryl Osbahr. At my first appointment with Dr. Osbahr, I found him to have a great "bedside manner," and I immediately felt very comfortable with him and his staff. He apprised me of my situation and discussed treatment options, including alternatives to surgery.
One of the things I love to do is run. I have a bag bursting at the seams with T-shirts from runs that I've done in years past. And I've collected a lot of medals, too. I really wanted to get back into running. If I didn't have the surgery, I wouldn't be able to compete, so I elected for surgery.
In November of 2016, I underwent hamstring repair surgery, followed by a seven-week recovery from the surgery, and then about six months of physical therapy. My surgery and recovery went very smoothly. When it came time for my physical therapy, I did not want to leave the Orlando Health system. Everything had been so wonderful for me — I had received top-notch, world-class care, and I wanted to stay with this group. I said, "I went to the only person in Central Florida who could do this surgery for me, and now I want to go to the people who have done physical therapy for this kind of injury." And so I did. Mike, my physical therapist at Orlando Health South Seminole Hospital Outpatient Rehabilitation Clinic, was fantastic. I taught him everything I knew about running, and he taught me everything he knew about the physical therapy for my injury.
The relationship you build with your physical therapist is an interesting one, because you see them multiple times a week for an extended period of time. Mike kind of became a part of my family, and we became very close. In fact, I got to know all the staff there, and they were all just great — I loved them all. I did a run shortly after I finished my rehab, and I left the shirt and medal for the manager at the clinic, as a thank you for what they had helped me accomplish.
A week after I finished physical therapy on my right leg, I was swinging another granddaughter in my front yard. It wasn't an audible pop this time, but I felt the snap in my left leg, and I immediately knew what it was.
Another ambulance trip — this time to Orlando Health South Seminole (the closest but also the one I obviously preferred) — and another MRI showed that I had indeed suffered a hamstring avulsion on the left side. Again, I received top-notch, world-class service in the ER. I told them, "Hey, I am familiar with this, second verse of the same song. I know what's going on."
On the day that I should have been going in for my final appointment for my right leg with Dr. Osbahr, I rolled into his office in a wheelchair. They were all so disappointed, but I cheered them up as much as I could. Of course, I didn't want the injuries. I didn't want the surgeries. But, through it all, I don't think I could have been taken care of better.
With my second injury, and I hesitate to use the comparison having never experienced it firsthand, but I would imagine it is kind of similar to a second pregnancy. I knew what was going on and what to expect — what was going to happen, what I needed to do, what other people were going to do. I had experienced great medical care the first time, so I was in good spirits because I knew I was going to be well taken care of again. I knew the level of care I was going to get, the level of concern. It's just something you can almost see coming from the people at Orlando Health. You can feel it. I certainly felt it. They were so kind and loving and tender to me. Who wouldn't want that?
I had my second hamstring repair surgery three weeks after the injury, followed again by six weeks of recovery and six months of physical rehabilitation.
From my first appointment with Dr. Osbahr, through my surgery, recovery and rehabilitation, I received care that offered not only world-class expertise, but also a focus on what I needed to reach my personal goals. It has been a wonderful experience for me.
Now, I'm running again and getting back up to speed. I've got some competitive runs that are on the very near horizon and I'm ready to sign up.
Read More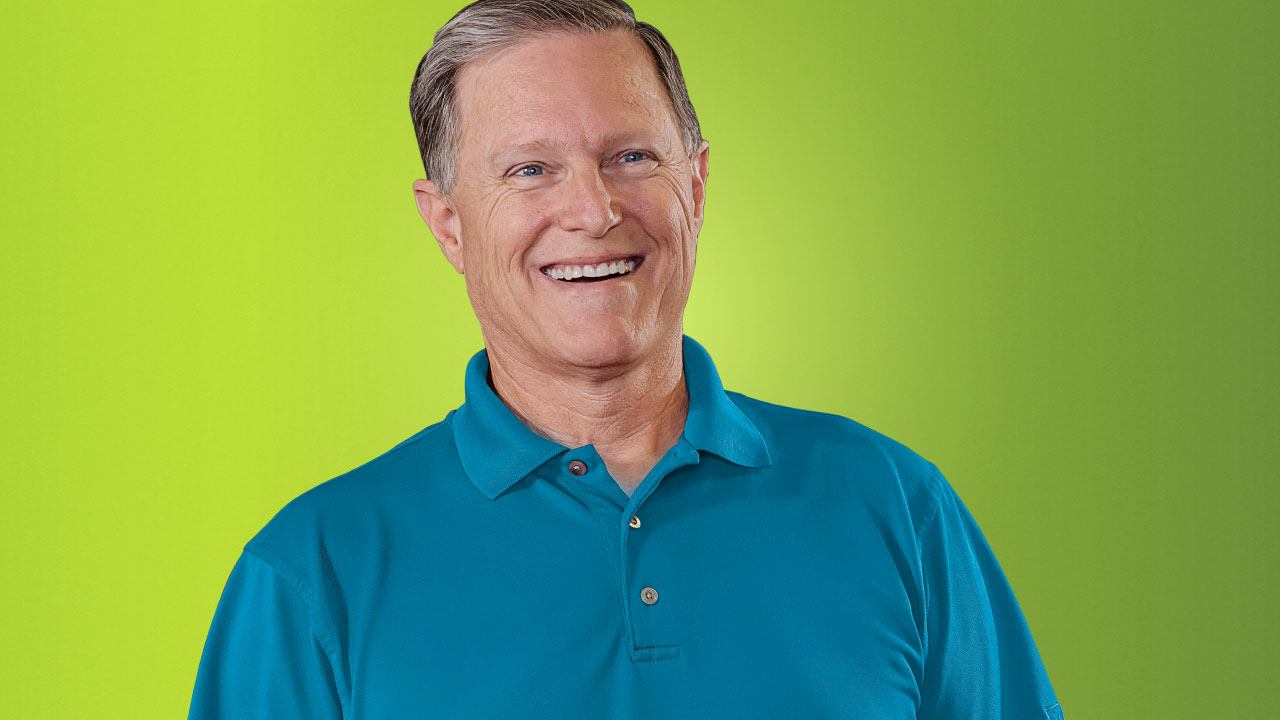 I really believe in Orlando Health.
Orlando Health, to me, has physicians, has providers that can handle anything you can throw at them. And they do it with the best skill, the best care.