Care for the Caregiver
Cynthia, a New York native turned Floridian, has called Central Florida home for 24 years. She has worked as a registered nurse at Orlando Health for over 20 years, dedicating her life to caring for her community. But when a routine checkup led to devastating news, Cynthia needed care of her own.
Following a routine annual exam with her gynecologist, Cynthia was referred for a mammogram and colonoscopy. Though she wasn't experiencing medical issues, she was of the age to start having screenings. Cynthia and her family were shocked when her colonoscopy resulted in doctors finding a tumor that required major surgery.
Previously, Cynthia had endured many surgeries, including a hysterectomy, cesarean section, and a procedure to repair a ruptured appendix. After facing difficult recovery processes, Cynthia and her children were worried about how her body would handle another procedure. They were especially concerned because they'd recently been through a traumatic experience with the loss of her husband to a motor vehicle accident in 2018.
To remove the tumor, Cynthia needed a right colectomy, a surgical procedure to remove part of the colon. Colectomies often require five to seven days in the hospital and up to eight weeks of healing. But with minimally invasive robotic surgery at Orlando Health, Cynthia was home just two days after surgery and walking a mile by day three.
Making a Quick Recovery
Cynthia's robotic right colectomy procedure was performed at Orlando Health - Health Central Hospital by Dr. Jorge Florin of the Orlando Health Advanced Robotic Surgery Center. In addition to removing the tumor, Dr. Florin removed a portion of Cynthia's lymph nodes in the surrounding area to ensure there were no cancerous cells left behind. This was Cynthia's first robotic surgery and it went better than she ever imagined.
The Orlando Health Advanced Robotic Surgery Center offers patients like Cynthia a minimally invasive option even for challenging medical issues. Robotic assistance provides surgeons with more precise instruments, increased vision, and more control of the overall operation. These benefits allow surgeons to make smaller incisions, leading to less trauma and quick recovery so patients can get back to living the life they love. In Cynthia's case, that means riding motorcycles, participating in 5ks, and spending time with her children.
Dr. Florin and his team were incredibly pleased with Cynthia's results and recovery. Cynthia was relieved by her smooth experience after undergoing lengthy recoveries. She has nothing but positive things to say about her "phenomenal" surgical process with Orlando Health.
Back and Better Than Ever
Cynthia was encouraged to stay active and maintain a healthy diet following her surgery. She did just that and began walking at least a mile around her neighborhood regularly post-op. She also changed her eating habits and felt well prepared leaving the hospital in knowing what types of foods she should have around the house.
Cynthia and her children are so thankful for the Orlando Health team's contribution to her quick recovery. She's proud to say nothing keeps her down and attributes her positive outlook on life to how she was able to stay strong in one of her toughest moments. Recovery after major surgery is no easy feat, but with her determination to make a major comeback, Cynthia made a full recovery and continues living life to the fullest.
Read More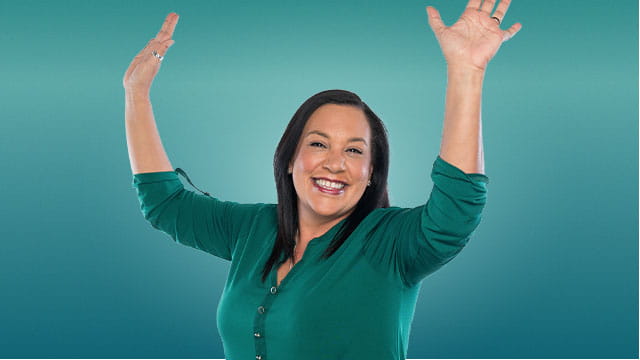 The Recovery She Always Wanted
My recovery from all of my surgeries in the past had been very difficult, so I was terrified of having surgery again. But my recovery process after robotic surgery was phenomenal. It went so smooth I was shocked. The same day of my surgery, I was up walking the halls and I was discharged by day two. By day three I was walking a mile in my neighborhood. It was great, I even lost some weight behind it.
Orlando Health MyChart
MyChart is a secure, online tool that gives you easy access to all of your Orlando Health information from any of your devices. View your medications, test results and health history. Request an appointment or a prescription renewal. Or send a message to your care team. It's all there in MyChart.