A New Home, A New Knee
I knew for a while that I needed a knee replacement. In fact, I should have had surgery at least 10-15 years earlier. When I couldn't even take a walk with my wife, Janelle, anymore because of the pain, I knew I couldn't wait any longer.

When we moved to Orlando about a year ago from San Diego, I did a lot of research on the hospitals in the area. Friends recommended Orlando Health, and Orlando Health – Health Central Hospital in Ocoee is very convenient to where we live. When I walked into the hospital, I was impressed. I liked the look and the feel of it. I felt comfortable there. For my primary care, I have all my bloodwork and labs done at Orlando Health – Health Central, and I love the hospital facility and the people there.

In January, 2018, I had a total knee replacement done at Orlando Health Dr. P. Phillips Hospital. Again, it's another welcoming building — very nice, beautiful hospital. And the care I received before and after my surgery was absolutely outstanding. I can't even describe it well enough. I would have expected it to be as least as good as the hospital I came from in San Diego, but it exceeded my expectations.

The day after my surgery, I did "Joint Camp." They got me up walking and working the leg, and I left the hospital later that day. Within three days, I was off the walker and the cane. For the first time in a long, long time, I can walk without any pain. I can go up and down the stairs easily. We used to like to do a lot of bike riding, and I'm getting back to enjoying that again with my wife. I also like to swim laps. I was swimming 50 laps before the surgery, and I'm working to build back up to that.
The thing that gets me most about both hospitals is that I haven't met a person yet that I didn't like. And I'm talking about everybody, from the people who served me meals to the nurses and lab techs — they're all just wonderful. Both hospitals are designed, I think, to be warm and welcoming, instead of dark hallways. That impressed me. But the people are unbelievable. I haven't met one person at either hospital who isn't willing to help.
Part of the reason I chose Orlando Health was the location of Health Central Hospital, as well as Dr. P. Phillips. They were both very convenient. They also had good reviews, and I had referrals from friends. In the end, to me, it's all about the people. While they're both beautiful facilities, a building's a building. But the people inside and what they do, how they carry themselves and how they treat me, is totally amazing. I could use 50,000 words to describe Orlando Health, but I'll just go with these three: awesome, incredible and inviting. I'm hoping I stay here in Orlando, because I don't want to leave these hospitals.
Read More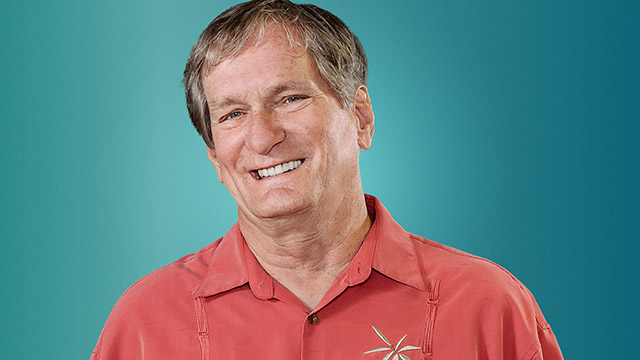 It gave me my freedom back.
My knee pain had gotten so bad that I found it hard to walk and stand. Everything was a real effort, and it was exhausting. Knee replacement surgery at Orlando Health gave me my freedom back. I now have my normal life back and don't have to question if I can do something anymore.