View All Articles
For most men, no matter how old they are, paying attention to their overall health is typically not very high on their list of priorities. Many men simply don't take care of themselves very well and, when they do, it's more often because they want to look good by staying fit. And while that's great, there are health issues that can occur that aren't prevented by good fitness. As a result, they often wait too long before seeking medical attention for a problem.
It's kind of like waiting for the tires to get completely flat, damaging the rims to the point where the car can't be driven anymore. They ignore the warning signs and don't go to a doctor. This is, in part, why the life expectancy gap between men and women is about five years. Men wait too long to start focusing on preventive healthcare.
When you look at major diseases – like cancer, heart disease, and diabetes, as well as mental health disorders and suicide rates – men are more likely to suffer from them and receive a poor prognosis. This is because men are often more reactive than proactive about their health, so they're always on the defensive, and not the offensive, when it comes to seeking care.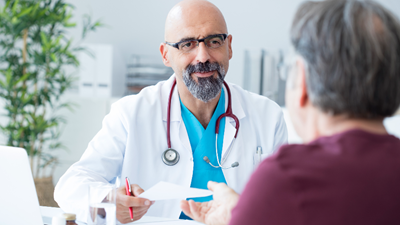 I recommend that men start getting screened as young adults, even as early as 20 years old. It's an opportunity to discuss your family medical history with a physician, undergo a complete physical exam, and have blood drawn to screen for diabetes and other conditions. This gives us a baseline measure of health, while also catching any early-onset conditions, which may be highly treatable if the treatment is started early enough.
This also gives us a chance to ask about high-risk sexual behavior. It's important to emphasize that if you're taking risks with unprotected sex or multiple partners, you should definitely discuss it with your physician so you can be screened for sexually-transmitted diseases, or STDs. Only then can your doctor provide the necessary treatment.
As a urologist, I see a lot of male patients when there is something going on with their genitourinary tracts or their reproductive organs, the most common of which is erectile dysfunction. They may be asking questions like, "why me?" Or they'll want to know, "what's wrong with me, and how can it be treated?" That tends to lead to honest, open discussions about their health. Sometimes, issues with erections can be solved just by talking things out with the patient and letting them know what's realistic, as opposed to what they may see on adult films or hear their friends talking about.
At the same time, if I see a young guy with erectile dysfunction and I don't think it's the result of emotional or social causes, there may be an underlying health issue causing the problem. At that point, I do a full workup on their heart to make sure that it's not a sign of early heart disease. The other main issue male patients talk to me about is their testosterone levels. That sometimes leads to screenings for prostate cancer, testicular cancer and bladder cancer, hopefully to rule it out or catch it early enough to treat it effectively.
There's really only one way we can help men maintain good health, though, and that's if they come in to see us. I encourage all men, starting in their early 20s, to pick a physician and go for a physical exam. It's an important decision that could lead to a lifetime of good health.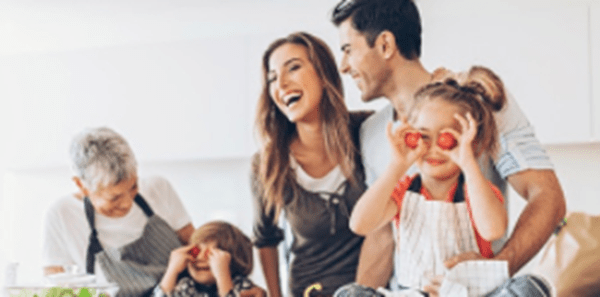 We Build Relationships
We believe that maintaining a healthy lifestyle is the key to living a longer, healthier life. Orlando Health Physicians strive to build a relationship with each patient. Request an appointment with one of our primary care physicians with offices located throughout Central Florida.
Schedule an Appointment