Orlando Health physicians are here to connect with our community through interactive virtual talks on various health and wellness topics that impact you. Participants have the opportunity to virtually meet our physicians from throughout Central Florida and ask questions to our medical experts. We invite you to join any and all of these complimentary virtual talks and please check back often for new upcoming talks.
Classes are free and there are limited spaces.
---
A Child's Early Years of Life with Dr. Canton Vafabakhsh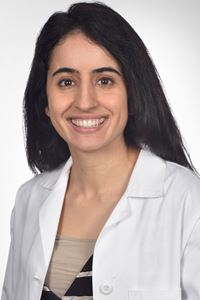 Learn more about the early years of your child's life in this virtual class. Join Dr. Canton Vafabakhsh, a board-certified pediatrician in Volusia County, as she talks about early childhood development. You'll also have the chance to ask questions during this virtual meet-and-greet for parents. Two sessions are available. Space is limited, only 10 participants per session, register now.
Thursday, September 17th
Afternoon class: 12:30-1:30 p.m.
Evening class: 6:00-7:00 p.m.
Office: Orlando Health Physician Associates - Orange City - Pediatrics
2565 Enterprise Rd., Ste. 300, Orange City, FL 32763
Phone Number: (386) 201-9101
Accepting new patients
Hypertension – WHAT, WHY and HOW with Dr. Kirk Hutjens
Would you like to learn more about hypertension? What it is, why we treat and how its treated? Dr. Kirk Hutjens is a board certified internal medicine doctor in Seminole County and is hosting a virtual meet and greet for those who suffer from high blood pressure, also known as hypertension. This usually tends to be the case for those who are 50+ of age. This will including questions and answers. Please sign up to join him in a discussion.
Wednesday, September 23rd
First class 12:30 pm - 1:30 pm
Second class 6:00 pm - 7:00 pm
Office: Orlando Health Physician Associates - Oviedo East - Internal Medicine
1890 W. County Rd. 419, Ste. 2010, Oviedo, FL 32765
Phone Number: (407) 635-5560
"Preparing for Cold & Flu Season" with Jennifer Stroud, MD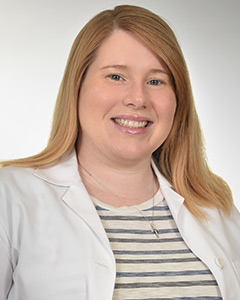 Learn how to reduce the spread of germs for your little ones, what to stock in the cold and flu medicine cabinet, and how to prepare for the upcoming season with expert pediatrician Dr. Jennifer Stroud. You'll also have the chance to ask questions during this virtual meet-and-greet for parents.
Thursday, September 24, 2020
Afternoon class: 12:30 pm - 1:30 pm
Evening class: 6:00 pm - 7:00 pm
iPhone or Android Users
To get connected, download Microsoft Teams from your device's app store. iPhone\iPad or Android\Tablet
Join the Teams meeting 15 minutes before the information session start time.
Mac or Windows PC Users
If you will be joining the session using a Mac or Windows PC there is nothing you need to download
Click on Join Teams Meeting and follow the directions. Join the session 15 minutes before the start.
Virtual Visit Privacy and Information Security Disclaimer
By connecting to this visit you are agreeing that you have read the following statements from Orlando Health:
The privacy and security of your data is important to Orlando Health. Due to the current national public health emergency, Orlando Health is utilizing multiple options to communicate with patients, in order to reach more patients and reduce the risk of infection from in-person encounters. These options include some popular third-party applications. While Orlando Health protects data under its control, these third-party applications are not within the control of Orlando Health. You should understand that there are potential privacy and security risks with using the internet, third-party applications and your device to communicate with us.
This event is a group session with other patients or potential patients in attendance. Orlando Health requests all attendees to keep the identities and content provided by all participants confidential. Orlando Health does not give anyone permission to record any portion of the event or the participants. Orlando Health cannot guarantee the participants' cooperation with these requests or the confidentiality of the session due to many factors outside its control. You can choose to participate with or without sharing your video feed.
By continuing with this group session, you confirm that you understand these limitations and risks and that you wish to communicate with Orlando Health in this manner.