View All Articles
The Role of a Teacher at a Children's Hospital
Every day at Orlando Health Arnold Palmer Hospital for Children, we see families who are focused on one objective: getting their child the treatment they need to return to normal life after an illness or injury. For children whose health issues require a long-term hospital stay, that also may mean missing a significant amount of school. It's understandable that this may be overlooked given the treatment priorities, but it can result in a big educational setback after the child has recovered.
This is why all school districts in Florida provide hospital homebound services for students who are in the hospital or have to stay home while they recover and receive treatment, if they meet the eligibility requirements. This program usually involves certified teachers from the child's school district visiting the student and providing instruction. In addition to the hospital homebound program, some students may enroll in a virtual school program or work with a private tutor. While these are invaluable programs, scheduling can be an issue if the child is too sick or too tired to meet with the instructor at the scheduled time.
Benefits of Education in the Hospital
As a hospital teacher – employed by Orlando Health Arnold Palmer and certified as a professional educator by the Florida Department of Education – I am part of the patient's treatment team. That means if I show up when they are unable to meet, I can reschedule for later in the day or the next day.
While providing academic support is a high priority, it is still secondary to the health services that are being provided. So, for example, I have to be flexible enough to work around all of the various health-related activities scheduled for a student. I must also pay close attention to maintaining a sterile environment when working with a student and must consider how to accommodate for any physical challenges or mobility limitations.
Working as a Hospital Teacher
While I have traditional classroom experience, working as a hospital teacher is a very different kind of job. For example, the number of students I work with changes almost daily because new patients are admitted to the hospital and existing patients are discharged. On a typical day, I work with four to seven students ranging from kindergarten to high school senior. These are patients who are expected to be at the hospital for an extended stay or will require frequent visits to the hospital. I also provide group educational enrichment activities in our playrooms for the general population of pediatric patients who are medically cleared to visit a playroom.
Another important aspect of my job is coordinating with the patients' local schools to make sure that the transition from school to the hospital and back to school after recovery is as seamless as possible. In many cases, I help put the parents in contact with school administrators so their child gets the accommodations and support they need during and following treatment. Often, a student is eligible for hospital homebound services, and I can help with the application process, which can sometimes be complicated, especially for a family whose child is receiving treatment. Sometimes, I even communicate directly with teachers to get assignments or help students access school websites so that they are able to stay on track.
I truly enjoy coming to work every day because each new day is an opportunity to make a positive impact, which is an incredibly rewarding experience. At the same time, each child has had a profound effect on my life. Seeing their strength and courage is an amazing source of inspiration and always leaves me wondering if I've done enough. And while some days can be an emotional experience, I always look forward to coming back the next day and doing even more!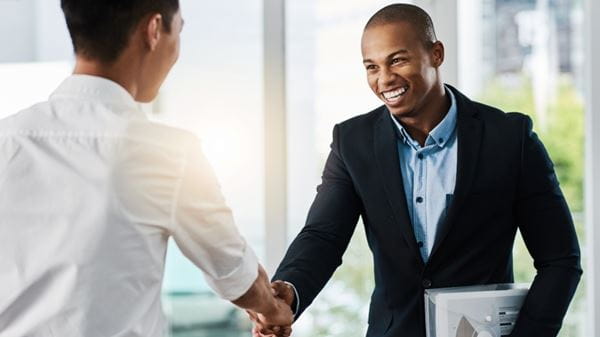 Are You Interested in a Career at Orlando Health?
As part of the Orlando Health system, you'll play a role in delivering care to more than 1.8 million Central Florida residents while working alongside talented, passionate professionals.

Learn More