Allan Chen, MD
Core Faculty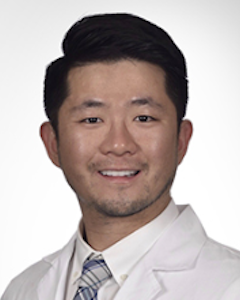 Allan Chen, MD, is a cardiologist with Orlando Health Heart Institute. He specializes in advanced cardiac imaging, and his extensive board certifications include internal medicine, general cardiology, echocardiography, nuclear cardiology, and cardiovascular computed tomography (CT). He is also Level III certified in cardiac magnetic resonance imaging (MRI).
Dr. Chen performs advanced, non-invasive diagnostic procedures of the heart to identify conditions such as coronary heart disease, heart failure, vascular disease, congenital heart defects and more.
Dr. Chen earned his bachelor and medical degree from Northeast Ohio Medical University in Rootstown, Ohio. He completed an internal medicine residency at Case Western Reserve University in Cleveland, a fellowship in cardiovascular disease at the Louisiana State University Health Sciences Center in New Orleans, and a fellowship in advanced cardiovascular imaging at the University of South Florida.
A frequent presenter at medical meetings, Dr. Chen also has published extensively and volunteers his time providing free medical care to those in need. He also is closely involved with medical education. Dr. Chen is fluent in both English and Mandarin Chinese and was previously a competitive pianist.