Maria Carolina Demori, MD
Clinical Faculty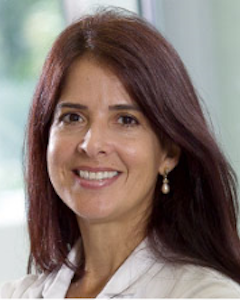 Maria C. Demori, MD, is a cardiologist in practice with the Orlando Health Heart Institute Cardiology Group. She is board certified in internal medicine, cardiovascular medicine and nuclear cardiovascular imaging. She also holds advanced training in adult echocardiography, computed tomography, advanced heart failure and cardio-oncology.
Dr. Demori earned her medical degree from Luis Razetti School of Medicine in Venezuela and completed her training in cardiovascular medicine at Rush University Medical Center in Chicago. She then completed a fellowship in heart failure and heart transplantation at the UF Health Shands Hospital in Gainesville, Florida.
Dr. Demori leads the Women's Cardiac Center at Orlando Health Heart Institute, which delivers advanced and comprehensive cardiovascular care specifically tailored to women. Additionally, Dr. Demori directs the Heart Institute's Comprehensive Heart Failure Program and is co-director of the Cardio-Oncology Program, a joint program with Orlando Health Cancer Institute.
Her specialties include cardiovascular disease in women, heart failure and cardiac transplantation, pulmonary hypertension, noninvasive cardiac imaging and cardio oncology. She is fluent in both English and Spanish.