Michael J. Farias, MD, MS, MBA
Clinical Faculty, Pediatric Cardiology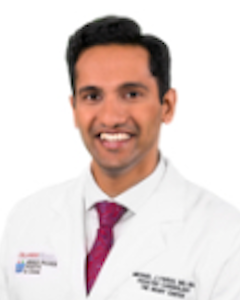 Michael J. Farias, MD, MS, MBA, is a physician with The Heart Center at Orlando Health Arnold Palmer Hospital for Children, specializing in pediatric cardiology and interventional cardiology. He is board certified in pediatrics and pediatric cardiology.
Dr. Farias earned his medical degree from Harvard Medical School and MBA from Harvard Business School in Boston. He also holds an MS in chemistry from the University of Pennsylvania in Philadelphia. He completed a pediatric internship and residency at Boston Children's Hospital and Boston Medical Center. He went on to complete a fellowship in pediatric cardiology at Boston Children's Hospital, where he also served as chief fellow. He received advanced training as a senior clinical fellow in interventional pediatric cardiology at Boston Children's Hospital.
Dr. Farias also maintains interest in research and teaching, with multiple peer-reviewed publications and a variety of lectures given on pediatric and cardiology-related topics. He has been an ad hoc reviewer for Health Affairs, Therapeutics and Clinical Risk Management and OPENPediatrics.