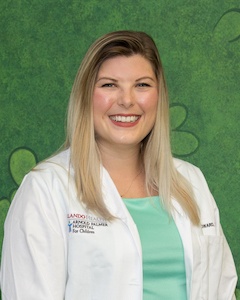 Hilary Howard, DO
Hometown: Muskegon, MI
Medical School: Michigan State University College of Osteopathic Medicine
Hobbies: Sports, yoga, going to the beach, cooking, movies, crafting
What attracted you to the program? Location and people! Close to family, beaches and Disney! Everyone is so nice and always willing to help. I was looking for somewhere with amazing people, closer to my family in a large city with an enthusiastic children hospital.