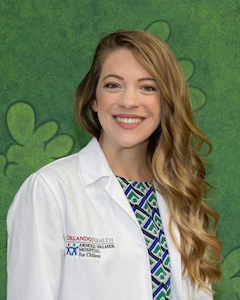 Keely Larsen, MD
Hometown: Lumbercity, GA
Medical School: Augusta University/University of Georgia Medical Partnership
Hobbies: Traveling! My favorite place that I've been so far is Valencia, Spain, I also love to scrapbook & read
What attracted you to the program? I loved the city! It's close to my family & there is always something fun going on. Everyone in the program was kind and welcoming and seems down to earth. The faculty were very sincere and passionate about teaching not just medicine, but also compassion, leadership and solid ethical standards.