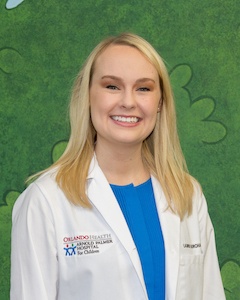 Lauren Borchardt, MD
Hometown: Pleasant Prairie, Wisconsin
Medical School: Medical College of Wisconsin
Hobbies: Attending plays and musicals, watching Disney movies, doing yoga and playing with my cat Felix.
What attracted you to the program? I loved how warm and welcoming everyone I met was. I have family in the area so the location and size of the program were a huge plus. Also no snow!!