Advanced Care for Brain and Spine Tumors
Our neuro-oncology team has access to the most advanced treatment options for brain and spinal tumors. Your treatment options are determined by a tumor's location, behavior and cell type. With all types of brain and spine tumors, skill and technology are vital to treatment outcomes. The Orlando Health Cancer Institute provides both.
Another important factor in excellent care is creating a multidisciplinary team of experts from different fields that works together to provide complete care. All of our providers are specialists in their fields with years of experience treating both common brain and spine tumor types and rare ones, slow-growing and aggressive.
Every week, the team comes together to present and discuss patient cases during our Brain and Spine Tumor Conference. Each provider gives a recommendation for care from their subspecialty. Then, at the end of the conference, the team develops the best plan of care for the patient. If your case will be presented at an upcoming conference, your doctor will make you aware, so you can discuss the treatment recommendations with your care team afterward.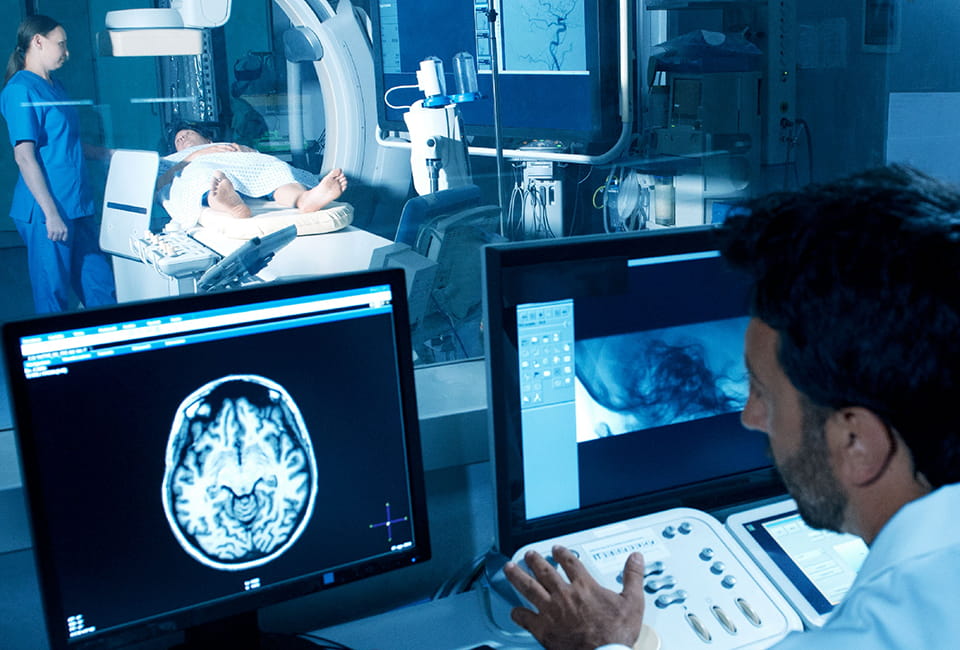 Meet the Brain and Spine Tumor Center Team
Our core treatment team includes our neuroradiation oncologist, neurosurgeons and neuro-oncologist, in addition to neuroradiologists, neuropathologists, neuropsychologists, rehabilitation specialists and other related teams.
Our neuro-oncology team also works with specialty clinicians within Orlando Health to provide medical treatments for conditions such as multiple sclerosis.
Clinical Trials

When appropriate, we also offer our patients the option to participate in clinical trials to try a promising new medical drug or other treatment.

Conditions and Treatments

Making treatment decisions can be overwhelming. Our promise is to work with you to find the best treatment plan for you or your loved one.

Resources

At the Orlando Health Cancer Institute, we strive to support patients and families in every way possible.