Welcome to Orlando Health MyChart
Stay connected to your healthcare with Orlando Health MyChart. Manage appointments, access test results, request medication refills and pay bills—for yourself and your approved appointees. Use your phone, tablet or computer to access all of your Orlando Health information through this secure online patient portal. Orlando Health MyChart is your healthcare connection, whenever you need it and wherever you are.
For Patients and Families
Take a look at the features of Orlando Health MyChart and start simplifying the way you manage care for you and your family.
Create an Account

We'll give you an Orlando Health MyChart
activation code at your next visit, so you can create your account. Or, click the button below to securely create your account now.

Have More Questions?

Orlando Health MyChart is a new digital way for you to communicate with your doctor and with Orlando Health. You can access the application on your computer or mobile device.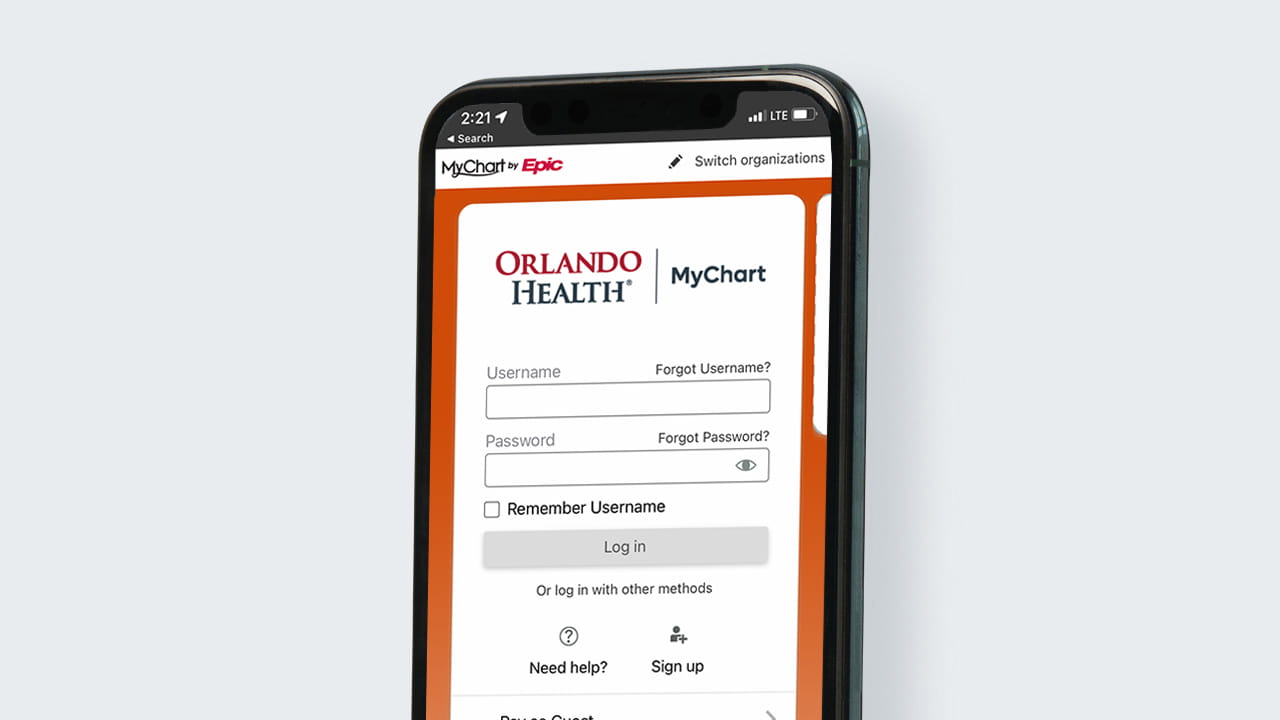 Download the App
Available in the Apple App Store or Google Play Store.