Our experienced surgeons provide a full spectrum of services, treating patients who have conditions ranging from hernias and appendicitis to cancer and other life-threatening conditions. Our board-certified surgeons and staff are trained to provide every kind of surgical service from trauma to elective surgery. We specialize in minimally invasive surgical procedures, including the latest advancements in robotic surgery, which may offer smaller incisions, less blood loss and shorter recovery periods.
Minimally Invasive Surgery
Minimally Invasive Surgery Orlando Health South Lake Hospital's minimally invasive surgical options include robotic-assisted technology, offering you the benefits of smaller incisions, less pain and an overall faster recovery, so you can get back to what matters to you.
Minimally invasive options are available for:
General Surgery
Gynecology
Orthopedics, including hand surgery
Joint Replacement
Spine
Urogynecology
Urology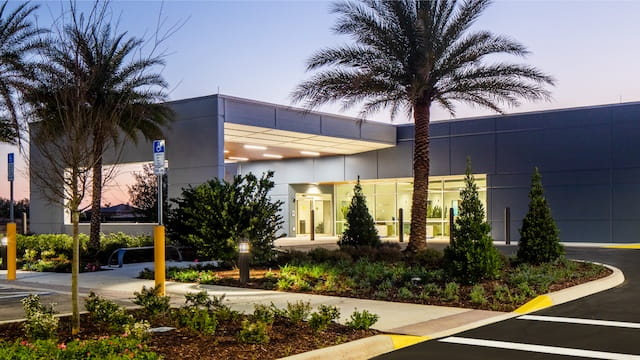 Now Open: Orlando Health South Lake Hospital Center for Specialty Surgery
On the campus of Orlando Health South Lake Hospital
Orlando Health South Lake's outpatient surgery center is specially designed for same-day surgical procedures. Our team of experienced surgeons, anesthesiologists and nurses are committed to providing quality care.
Highlights of this new 29,000-square-foot outpatient surgery center include:
Specially designed for orthopedic, podiatry and pain management surgeries and procedures
Four operating rooms
Two procedure rooms
20 pre- and post-operative rooms, allowing for extended recovery of up to 24 hours