About our Downtown Complex
The 375,000 square foot complex is located on Orlando Health's downtown campus. In addition to patients receiving all their orthopedic care in one location, we are proud to feature an education and research center that provides optimal training for future physicians.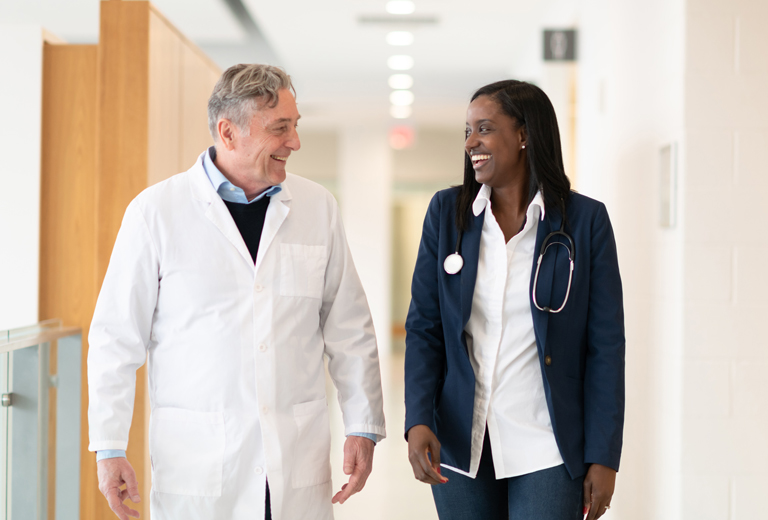 Florida's First Dedicated Orthopedic Specialty Hospital
The orthopedic specialty hospital is the keystone of the institute's downtown complex and Florida's first dedicated orthopedic hospital. It features 75 private inpatient rooms with smart-room technology, advanced operating rooms with four virtually connected suites to train surgeons around the world, a high-tech research and education center with a bio skills lab and 3D printer, and a 116-seat auditorium.