Orlando Health Jewett Orthopedic Institute Downtown Complex - Orthopedic Specialty Hospital
Experience innovation in motion at the first and only orthopedic hospital of its kind in the Southeast. The Orlando Health Jewett Orthopedic Institute downtown complex delivers an all-in-one experience in orthopedic care with world-renowned specialists, advance imaging including faster MRIs, smart-room technology and more – at one convenient location.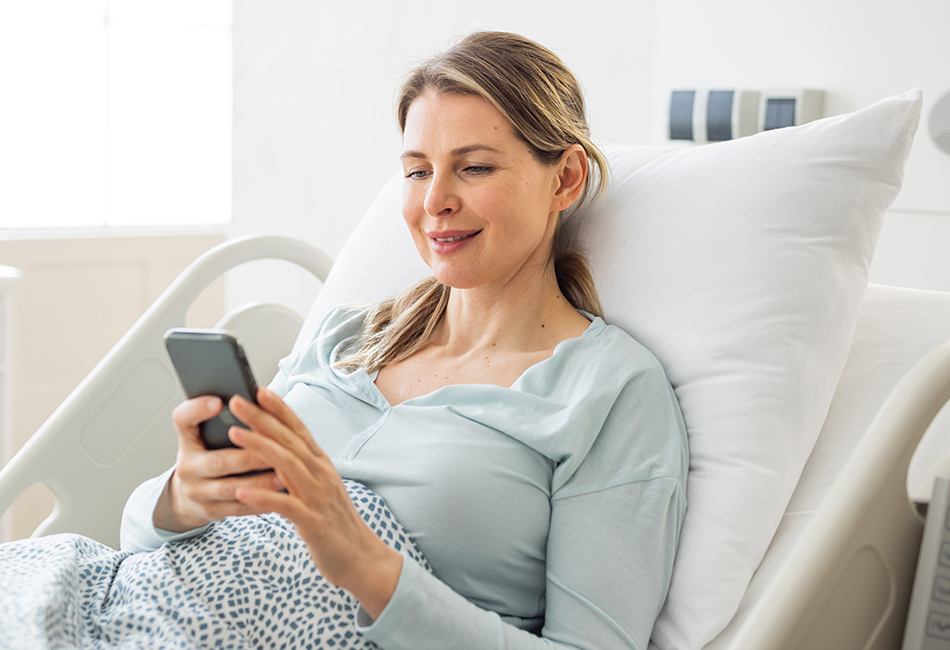 Smart Patient Room
Technology and Comfort Combine
Enjoy an enhanced patient experience with customization options, interactive entertainment and seamless communication with your care team.
Patient Customization: Make the room more to your liking with the ability to self-control your lighting, window shades, temperature and other comforts.
Infotainment and Communication: Interactive smart TVs allow you to choose your own entertainment, play games, get on-demand education about your health condition and order room service. This also enables seamless communication.
Digital White Boards: Interact with everything digitally, from viewing your individualized care plans and medication schedule to your X-ray images.
Patient Ambassador Services
Personalized Care and Attention
All surgery patients receive personalized care by a dedicated patient ambassador from the moment of arrival through discharge.
Pre-Admission: Prior to your surgery date, your dedicated ambassador will coordinate your nonclinical needs. From arranging lodging for a loved one to ensuring your language services needs are available and placing your preferred meal order with our food and nutrition team in preparation for your departure, we are here to make your stay as smooth and stress-free as possible.
Arrival: Remember to use our complimentary valet service, and expect door-to-door attention from the front door to your preoperative patient smart room.
Admission: While you're in surgery, your family can remain in your room to enjoy the comfort and amenities. Video conferencing capability is available if anything needs to be discussed with your surgeon or care team. We can also provide guidance with online services, including the Orlando Health MyChart patient portal.
Discharge: Post-surgery, we coordinate your transportation needs and provide a to-go meal.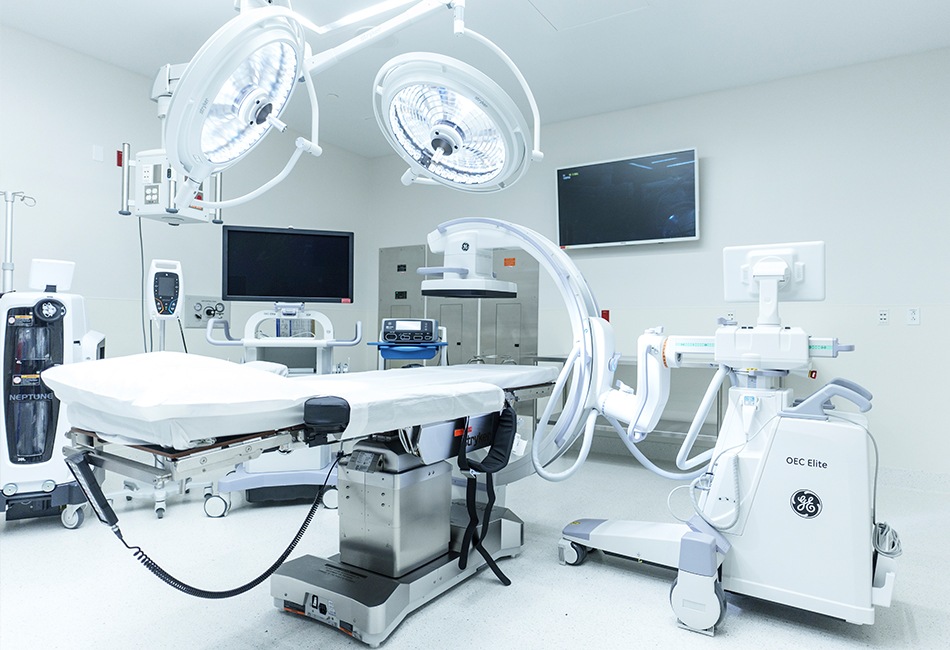 Operating Room
10 State-of-the-Art Spaces
Ten technologically advanced operating rooms were designed specifically for orthopedic surgery, with sterility, efficiency and open space in mind.
Complete with video integration, the use of robotics and enhanced air filtration, each intraoperative experience can be optimized for success.
Efficiency: unique features, such as sliding entry doors, pass-through windows and intuitive floor plans, help minimize traffic and increase patient safety.
Sterility: A CLEANSUITE Operating Room Ceiling System directs airborne particles and contaminants away from the patient and staff while encompassing the room in HEPA-filtered air.
Technology: Advanced equipment allows the surgical team to better control instruments and view high-quality images of the procedure on magnified monitors. This technology also allows us to live stream surgeries to share across Orlando Health and around the world.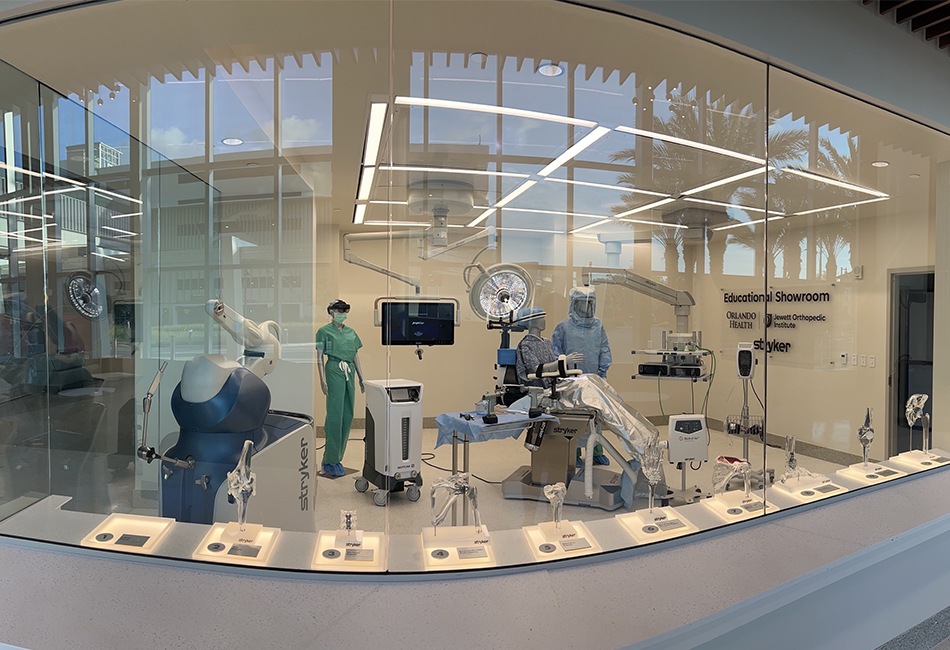 The Educational OR Showroom
Powered by Stryker
Our interactive showroom gives you an unprecedented look inside the OR, with equipment provided by one of the world's leading medical technology companies, Stryker.
Engage with 3D acrylic displays and learn about the 10 most-performed orthopedic procedures and equipment used for each, including:
Implants: CinchLock SS and CinchLock Flex Knotless Anchor System Labral Repair
ProCinch: ACL Repair
Ozark View Cervical Plate System: Cervical Fixation
Perform RSA: Reverse Shoulder Replacement
AIR+: Meniscus Repair
VariAx 2 Distal Radius: Distal Radius Fracture Repair
Omega Knotless Anchor System: Rotator Cuff Repair
Inbone Total Ankle System: Foot Implant Solutions
Triathlon Tritanium: Cementless Total Knee Replacement
Accolade II, Trident II and MDM: Total Hip Replacement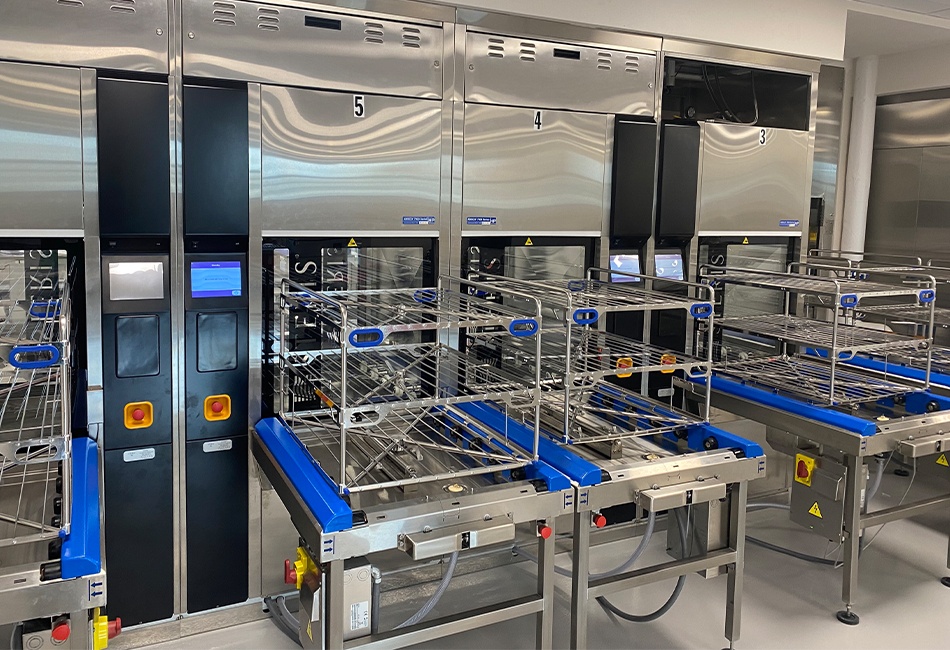 Sterile Processing
The Heart of the Hospital
Known as "the heart of the hospital," our Sterile Processing Department enables superior patient safety and care through meticulous cleaning, disinfecting and sterilizing of surgical instruments.
The 12,000-square-foot area is stocked with the best technology in sterilization equipment, including dedicated elevators, a cart washer, pass-through sterilization and computers at every workstation.
Decontamination: The process begins when a cart filled with used instruments and containers leaves the OR on a dedicated elevator and arrives in the decontamination area for cleaning and disinfection. Here, they undergo a meticulous cleaning process, which may involve manual scrubbing and the use of mechanical or ultrasonic cleaners.
Prep and Pack: Once the items are decontaminated, the instruments are prepped, packed and loaded into one of five pass-through steam sterilizers of V-Pro peroxide plasma sterilizers.
Sterile Storage: When the process is complete, the instruments are placed in sterile storage and returned to the OR on a dedicated elevator.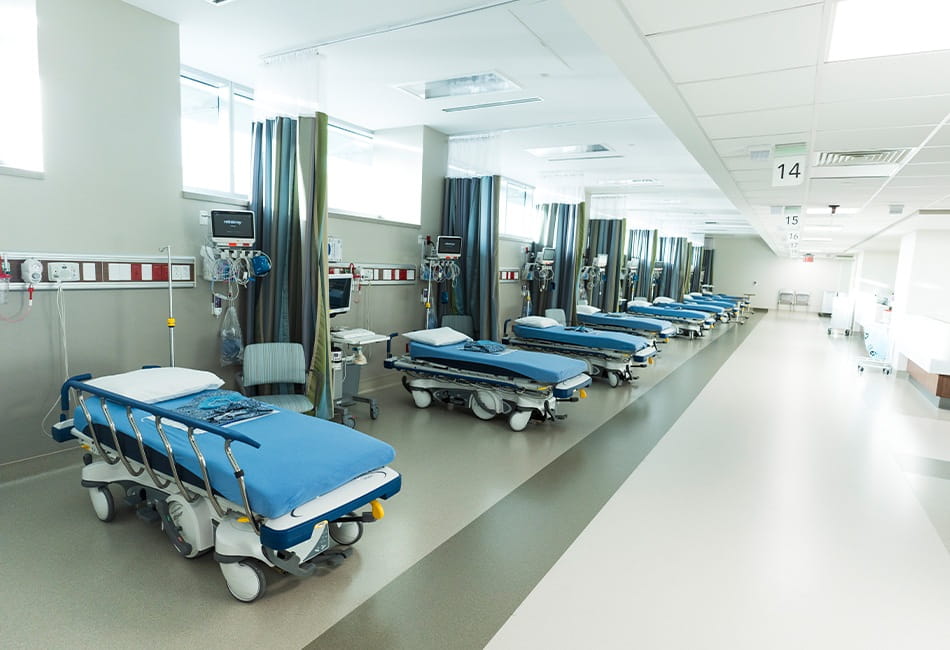 Post Anesthesia Care Unit (PACU)
Wake Without Worry
Before and after orthopedic surgery, patients are cared for in our 44-bed PACU by a team of highly trained critical care nurses specifically trained to meet the needs of orthopedic and spine patients.
Our nursing team is skilled in providing personalized attention to patients after receiving anesthesia. As part of your care, you can expect our nurses to:
Monitor your vital signs
Examine your surgical site
Check and maintain intravenous fluids
Provide any required care until discharge
Education and Research
Set Up to Succeed
The largest Bioskills lab dedicated to our orthopedic residents and fellows that foster a fail-free learning environment.
The Journal of the American Academy of Orthopedic Surgeons ranks Orlando Health's orthopedic residency fourth in the United States.
Safe Training: Our Bioskills lab allows residents and fellows to train in a safe, OR-like environment. Ten stations host up to 60 clinical learners at one time. For safety, we only utilize American Association of Tissue Banks (AATB)-certified tissue and the tools and instruments from our ORs empower students to succeed in their training.
Education On-Demand: With video integration, we can share the training sessions with attendees in our 116-person stadium-seated auditorium and stream surgeries live for international training. There is an additional meeting space that seats up to 45 classroom-style.
Technology: A 3D printer allows our learners to create prototypes for testing, patient application and potential new medical devices.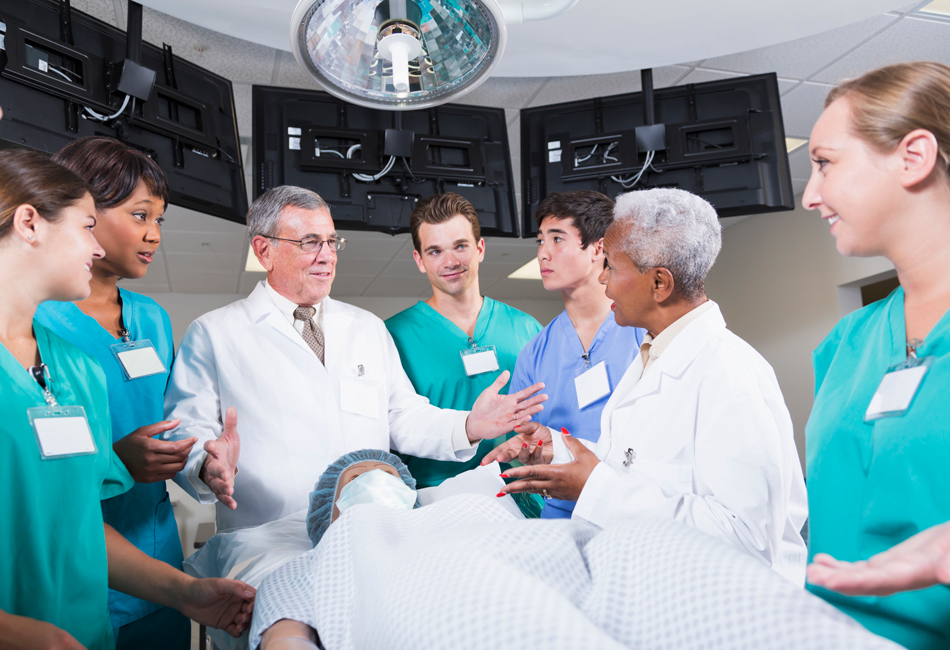 Bioskills Lab
Radiolucent tables allow full access to X-ray during procedures, providing unrivaled accuracy
Equipment is the same as what a clinician would utilize in one of our 22 operating rooms
Every surgical specialty can be trained within this environment