About Orlando Health Jewett Orthopedic Institute Downtown Complex
The new Orlando Health Jewett Orthopedic Institute Downtown Complex is the only facility of its kind and includes an orthopedic specialty hospital and outpatient care center. All your orthopedic and spine care needs can be met under one roof — from preventive care and diagnoses to surgery and treatment options to physical therapy and rehabilitation.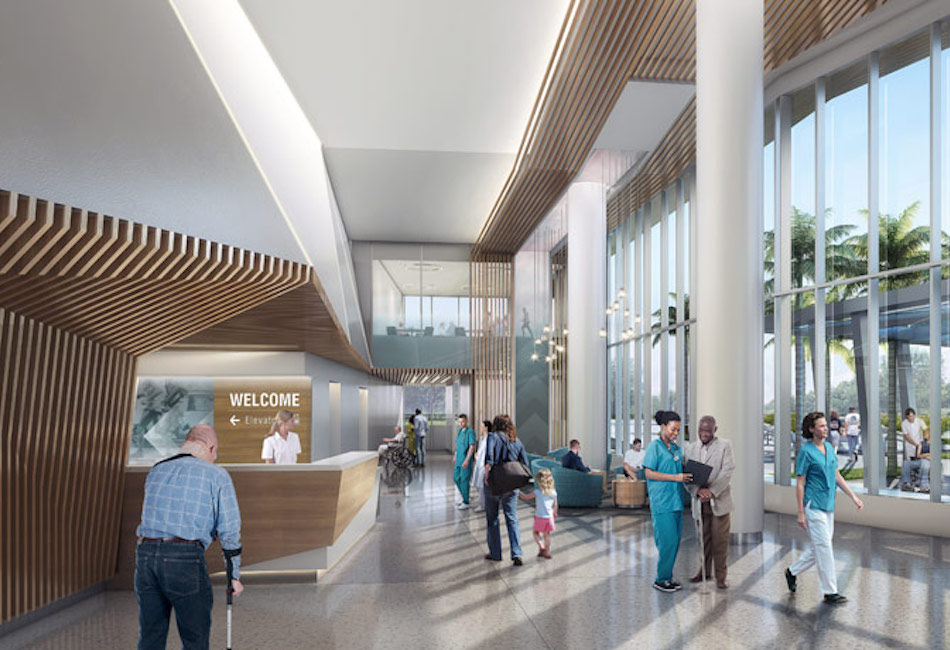 Orthopedic Specialty Hospital
The orthopedic specialty hospital is the keystone of the institute's downtown complex and Florida's first dedicated orthopedic hospital. It features 75 private inpatient rooms with smart-room technology, advanced operating rooms with four virtually connected suites to train surgeons around the world, a high-tech research and education center with a bio skills lab and 3D printer, and a 116-seat auditorium.
Medical Pavilion
The downtown complex also includes a medical pavilion, which offers you access to state-of-the-art outpatient services, including the largest orthopedic ambulatory surgery center in Florida, a 63-exam-room clinic, imaging services with ultrafast MRI and augmented reality, and physical therapy spaces.