Gary L. Owens Jr.
Assistant Vice President, Orlando Health Digestive Health Institute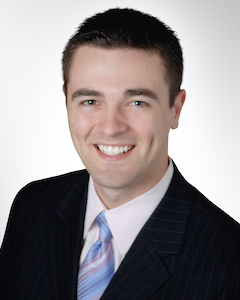 In his role as assistant vice president of the Orlando Health Digestive Health Institute, Gary is instrumental in implementing the institute's patient care and research strategy as well as developing new subspecialties that support growth and innovation. He also partners with the institute's medical director to implement strategic and operational initiatives.
Gary's healthcare experience spans 15 years and includes recent leadership positions as executive director of oncology and digestive health services for a multi-hospital healthcare system.
After receiving a bachelor's degree in human services and counseling at Lindsey Wilson College in Columbia, Kentucky, Gary earned a master's degree in strategic leadership from Mountain State University in Beckley, West Virginia, and a Doctor of Education in leadership from the American College of Education.
In addition to numerous business and industry professional certifications, Gary is a member of the American College of Healthcare Executives, American Society of Clinical Oncology, American Society for Radiation Oncology and Society for Radiation Oncology Administrators. Gary also serves on the board of Big Brothers Big Sisters of Central Florida.