View All Articles
10 Ways to Help Symptoms of Osteoarthritis
If you have osteoarthritis (OA), you are familiar with the pain, stiffness and swelling this chronic disease can bring, most often in hands, hips and knees. But while there is currently no cure, there are a variety of ways to address your symptoms that can help enhance mobility and decrease discomfort and pain.
Osteoarthritis is the most common form of arthritis, and according to the Centers for Disease Control and Prevention (CDC), it affects more than 30 million Americans.
The disease occurs in joints when cartilage—the tissue that covers the ends of the bones inside the joints—is damaged, causing the bones to rub together. This creates pain, swelling and stiffness. In addition to this damage, bone spurs can grow at the end of the joints and bits can break off, causing additional pain.
Joint overuse from repetitive movement, increasing age, previous injuries and being obese can increase the risk of OA. Those who have family members with OA also are more likely to develop OA.
OA is a disease that develops over time, and at its most severe, can make it difficult to do daily tasks or work. OA is also often associated with other diseases such as depression, metabolic syndrome, cardiovascular disease and diabetes.
Minimize Symptoms of OA
Although OA doesn't go away, there are steps you can take to reduce its impact on your life. These 10 tips can help minimize your symptoms and keep you as pain-free and active as possible.
Studies show Americans have a 50 percent chance of developing OA. This makes it important to understand the disease and know different ways to treat its symptoms.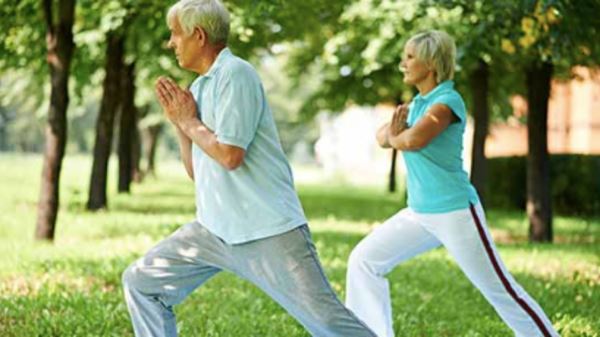 Learn More About Osteoarthritis Treatment Options
Your joints are involved in almost every activity you do. At Orlando Health, we're committed to offering our patients the most advanced treatment options for improved health outcomes and quality of life. Mako robotic-arm technology allows surgeons to restore diseased joints with implants designed to accurately replace your lost cartilage.
Learn More