About the Orlando Health Advanced Rehabilitation Institute
The Orlando Health Advanced Rehabilitation Institute is a world-class provider of specialty rehabilitation services, whether you need inpatient care or support in an outpatient setting. Our compassionate team of physicians and therapists is dedicated to helping you overcome complications related to stroke, brain injuries, spinal injuries, amputations and anything else that affects your quality of life and independence.
Commitment to Excellence
The Orlando Health Advanced Rehabilitation Institute has earned national recognition for our inpatient rehabilitation program and treatment of brain injuries, strokes and spinal cord injuries.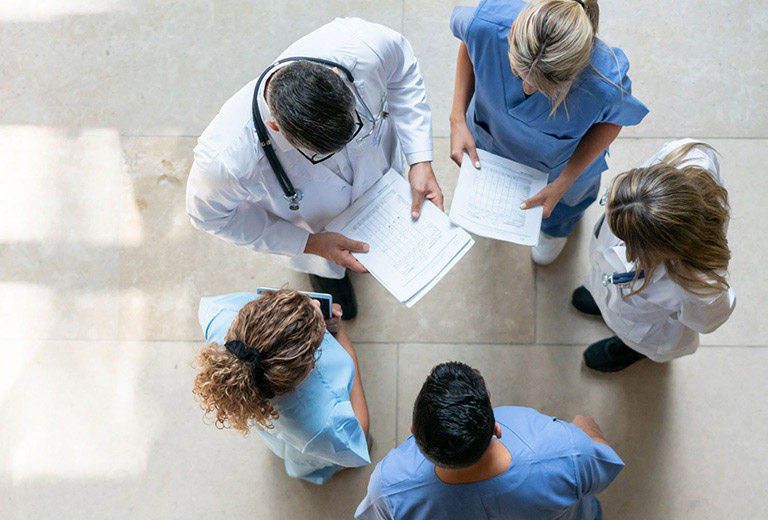 Meet the Advanced Rehabilitation Institute Team
With extensive experience in the rehabilitation of complex injuries, our team of physicians and rehabilitation specialists uses next-level treatments and technologies to produce quality-of-life results that outpace the national averages.
Looking forward to continued successes
After his stroke, Bill was unable to speak, couldn't move the right side of his body and was on a ventilator. Continued rehabilitation therapy brought improvements ranging from being able to eat again to walking with a cane and traveling with his family.
Bill
Stroke Patient
Journey to recovery led to a career choice
The life-changing rehabilitation care Chase received not only enabled him to walk again, it led to a career choice in rehabilitation. He has a unique perspective to offer his patients in his final clinical rotations at Orlando Health — as he experienced recovery here firsthand.
Chase Roberts
Spinal Cord Injury Patient
From Patient to Advocate
Following Sharon's stroke, she was diagnosed with aphasia, a disorder that affects her ability to communicate. She is grateful for the compassionate care and support she has received on her survivorship journey. Now she is an advocate for aphasia awareness and helps support others in the community.
Sharon
Stroke Patient