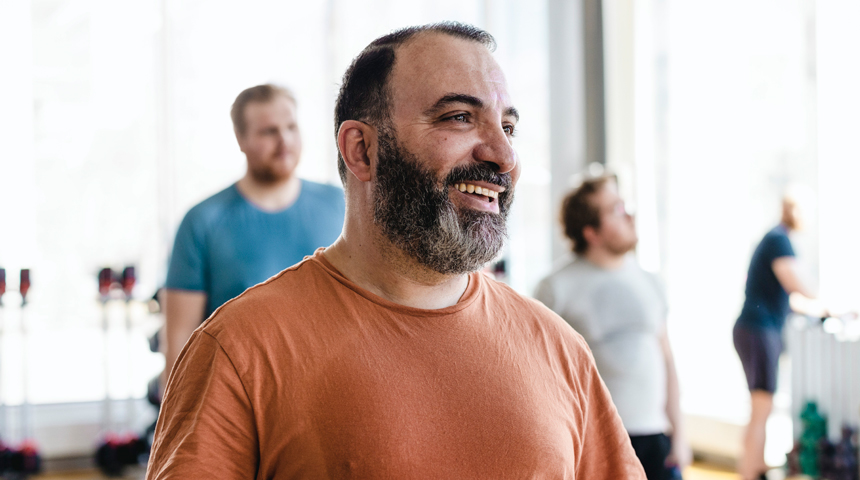 About Us
At the Orlando Health Weight Loss and Bariatric Surgery Institute, we understand the challenges that come with living with obesity, impacting every aspect of your physical and mental health and well-being. By choosing to learn how we can help you, you've taken the first step. And from here on out, we will be with you every step of the way.
With effective treatment options, advanced techniques and ongoing support, our comprehensive weight loss program offers lifelong results.
Our bariatric program is accredited as a Comprehensive Center under the Metabolic and Bariatric Surgery Accreditation and Quality Improvement Program (MBSAQIP®). This accreditation ensures a program that is aligned with nationally recognized bariatric surgical standards for safe, high-quality care.
The weight loss journey is life-changing, and the result can be a life you never thought possible — the life you deserve.
Our board-certified surgeons are expertly skilled in performing minimally invasive procedures, both endoscopically and robotically, for successful long-term results. Our physicians also specialize in the revision and conversion of previous weight-loss surgeries if your bariatric surgery did not achieve lasting weight loss or led to complications.
In addition to board-certified surgeons, our institute team also includes specialized nurses, registered dietitians, patient-family counselors and other medical professionals with specialized training — all committed to care for and support you as you reach each milestone, and for the rest of your life.
Procedures
If you are a candidate for bariatric surgery, you will have choices when it comes to achieving your health goals. After considering your medical history, health conditions and expectations, your surgeon will develop a plan with you and help you decide on the weight-loss surgery that is right for you.
Click on the procedures below to learn more about your options.
'Totally Worth It' — How One Woman Lost 130 Pounds After Bariatric Surgery
"At first it was really tough for me because I was used to eating so much junk food. I had to change all of those habits I had for many, many years."
Griselle
Bariatric Surgery Patient
At 524 Pounds, It Was Time To Make a Change
"At 524 pounds with lymphedema in both of my legs, I really couldn't do much of anything. But now I enjoy my grandbabies. I'm forever doing something with them."
Tammy
Bariatric Surgery Patient