At the Orlando Health Aesthetic and Reconstructive Surgery Institute, we see you as an individual person, not just a body part or procedure. Our number-one priority is to help you heal and improve your quality of life.
Whether you would like to explore breast reconstruction options, have lymphedema that does not improve with therapy, or are interested in another area of our care, we are here to listen to your needs and goals, and help determine which procedure will work best for you.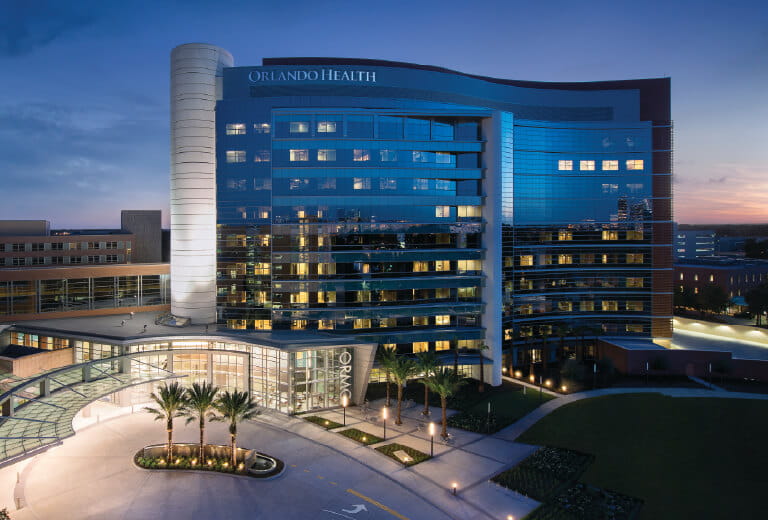 Why Choose Orlando Health
Clinical Excellence: Our surgeons perform every type of breast reconstruction surgery available in the United States. Additionally, we offer lymphedema surgery, an emerging treatment that has given our patients great success in their fight against lymphedema.
Physicians: Our surgeons are extensively trained in plastic and reconstructive surgery. The wide variety and volume of procedures we perform sets us apart.
Research: Our surgeons perform clinical research in the fields of aesthetics and reconstructive surgery, ensuring we offer the latest, most advanced treatments available.
From Diagnosis Through Recovery: We know surgery can be a frightening prospect. Our team of compassionate, caring surgeons and staff are here to ease your concerns, answer your questions and help you heal.
Treatment Areas of Expertise
Our plastic and reconstructive microsurgeons work alongside other Orlando Health experts to provide complete care to our patients. Our passion lies in restoring confidence through rebuilding and refinement. Making a patient whole again is the center of our treatment plan and having a good understanding of each patient's treatment process is paramount.
Our team at the Aesthetic and Reconstructive Surgery Institute are experts in:
As members of your greater cancer care team at the Aesthetic and Reconstructive Surgery Institute, we work to deliver outstanding care and the best possible outcome.
Thanks to Orlando Health, I no longer need to give up sports.
I love sports and I felt like that ability was going to be taken away with the lymphedema I had following breast cancer. Thanks to Orlando Health, my arm that was swollen and achy is back to normal and I'm able to swing a golf club again. Find out how Orlando Health helped me.
Eva
Plastic Surgery Patient