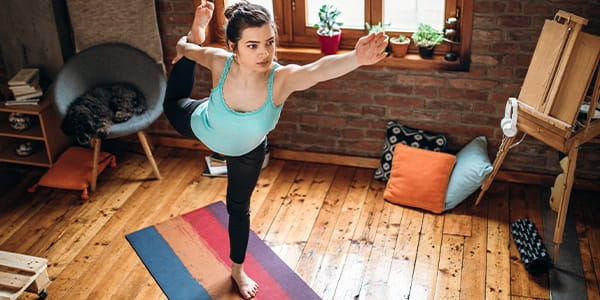 Pelvic Reconstruction After Gynecologic or Colorectal Surgeries
Pelvic reconstruction surgery is sometimes necessary following surgery to remove tumors such as gynecologic surgery or colorectal surgery. At Orlando Health Aesthetic and Reconstructive Surgery Institute, our specialists offer compassionate care before, during and after your pelvic reconstruction. We will walk you through the entire process to help you understand your treatment plan and get the personalized care you need.
Our experienced surgeons have extensive training in pelvic reconstruction. Our surgeons work with specialists in radiation therapy, gynecology, oncology (cancer), colorectal services and other specialties as one multidisciplinary team to provide you with the highest level of care.
What Is Pelvic Reconstruction?
Pelvic reconstruction is a type of surgical procedure performed after cancerous or noncancerous tumors are removed during gynecologic or colorectal surgery. It is used to close any defects or openings in the perineum (the space between the vagina and anus) that are left behind after a tumor is removed.
Who Is a Candidate for Surgery?
A good candidate for pelvic reconstruction after gynecologic or colorectal surgeries is someone who had:
Gynecologic or colorectal surgery for tumor removal
Radiation therapy to treat cancer in the perineum area
Our Surgical Procedures
The goal of pelvic reconstruction surgery is to close and fix any defects left behind after tumor removal in the perineum area. Our surgeons can use skin, fat and/or muscle from other parts of your body for reconstruction. Usually, we can take a small piece from the inner thigh, buttocks region or abdominal wall to fix the defect.
We typically complete pelvic reconstruction surgery at the same time as your tumor removal surgery. Our plastic and reconstructive surgery team works closely with your cancer surgeons to coordinate the entire process.
Supporting Your Recovery
You may have to stay in the hospital for three to five days following pelvic reconstruction surgery. Our team will help you understand what to expect during the recovery process and make your stay as comfortable and pain-free as possible.
When necessary, we can help you set up home health or other after care services, so your recovery goes smoothly.
Contact Us
For more information about pelvic reconstruction after gynecologic or colorectal surgeries, please call us at (321) 841-7090.