View All Articles
5 Reasons You Should See an Athletic Trainer
One of the first athletic trainers was hired by Harvard University to care for its football team — back in the 1880s. Fast forward more than a century to 1991, when athletic training was recognized as an allied health care profession by the American Medical Association. Since then, the science behind athletic training has advanced substantially.
Today, I would describe the role of an athletic trainer as someone who evaluates, treats and rehabilitates sports-related injuries and illnesses, which include broken bones, sprains, concussions and heat illness. Additionally, we work with athletes to prevent these injuries and illnesses by focusing on conditioning, technique and safety.
There are many reasons you might need to see an athletic trainer, whether you're participating in organized sports or simply living an active lifestyle that includes jogging or biking. That said, here are my top five: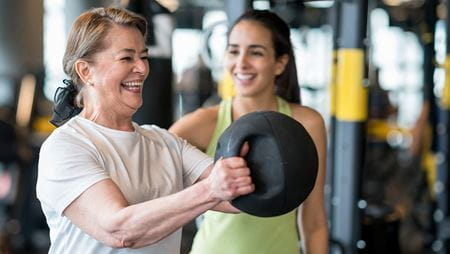 We are trained to treat injuries on the spot. An athletic trainer has the experience and training to recognize and appropriately manage injuries right after they happen. We also deal with sports-related illnesses such as heat exhaustion or heat stroke. Our top priority in these situations is to determine the severity of the injury and decide whether the patient needs immediate attention.

We specialize in patient education. We can work with individuals, teams or even communities to educate them on ways to help prevent injuries. For example, we'll work with athletes on lower-extremity jump training, depending on the sport or activity. We can teach athletes and coaches how to reduce the chance of an ACL injury. We also can train athletes in how to warm up properly before practices and games.

We can help improve functional outcomes.Especially for patients who are rehabilitating from an injury. For example, if I'm working with an athlete who has sprained an ankle, I take them through a rehabilitative protocol that's designed to help get them back to previous performance levels. So it's much more than simply providing care for the sprain.

We coordinate with parents, coaches, physicians and physical therapists. We often are the ones who notify parents that their son or daughter has sustained an injury and recommend the appropriate action to take. We can help determine whether the player needs to seek emergency medical treatment or if they need to follow up with a specialist as soon as possible. We then stay involved to coordinate continued care, including follow-up appointments and rehabilitation, if it's needed.

We develop emergency action plans for athletic events. We work with athletic trainers from sports leagues, high schools and other organizations to develop an emergency plan specifically designed for each facility. So, for example, we'll work together to decide how we're going to get emergency medical services to the athlete, whether it's at a football game or onstage at a ballet recital. We make sure there's a protocol in place regarding which doors and entrances need to be clear for every type of emergency.
Because I work with the National Training Center, I often am asked what kind of advice I would give to players, coaches and parents about avoiding sports-related medical problems. People are usually surprised when I tell them to be appropriately prepared for the heat! Here in Florida, it's typically hot and humid, especially in the summer. I can't emphasize enough how important it is to stay hydrated and properly acclimate your body to activities out in the heat. In addition, wear light-colored clothing and use sunscreen.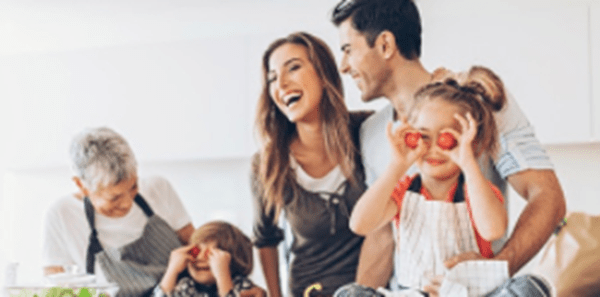 We Build Relationships
We believe that maintaining a healthy lifestyle is the key to living a longer, healthier life. Orlando Health Physicians strive to build a relationship with each patient. Request an appointment with one of our primary care physicians with offices located throughout Central Florida.
Schedule an Appointment