View All Articles
7 Keys to Getting the Most Out of Physical Therapy
If you've never gone through physical therapy before, your mind is likely spinning with questions about what to expect and how to get the most out of your experience.
Physical therapy can be a critical component of your recovery from injury, surgery or any condition that's physically preventing you from enjoying the life you want to have. That's why it is important to approach your treatment – and your therapist – with an open mind and a willingness to be honest.
With that in mind, let's look at seven things you can do to get the most out or your sessions.
Speak Up and Ask Questions
Your first session will largely be an information-gathering exercise – both for your therapist and for you.
Your therapist will spend that first hour getting to know your pain symptoms, physical condition and limitations. Be prepared to answer questions about your medical history and to offer as many details as possible about your current predicament. If you are dealing with an injury, take notes beforehand about the types of activities or events that may have caused the injury or that make it worse.
This is also your chance to get a firm grasp on what to expect during, between and after your sessions. Don't be hesitant to bring a list of questions (on a notepad or in your phone) to that first session. It's too easy to forget things you wanted to ask once the session starts.
Set Goals
One key element of that initial session is establishing your current physical condition, limitations and how you want to improve. Your therapist will want to know what you were able to do before the surgery or injury. What sort of activities do you like to do? What are your hobbies? Are you active in sports or recreational activities?
From there, the questions revolve around your goals. What do you want to get back to doing? Your therapist will work with you to create your goals. It helps, though, if your goals are realistic. For example, if you just had a knee surgery with a nine-month recovery time, you can't expect to be playing basketball in six months.
Keep in mind that your sessions will likely last up to a couple of months. So it may be easier to set both short-term and long-term goals to accomplish on your own after your sessions have ended.
Do Your Homework Between Sessions
In most cases, you'll be going to therapy two or three times a week, and that might be enough to accomplish your goals. But for most patients, that's not enough work to help your body regain its mobility.
That's why it's often critical to do your "homework" between sessions. Your therapist will work with you to develop exercises and stretches you'll be able to do at the gym or at your home.
Think of if the same way you would dieting. If you are trying to lose a few pounds, you won't have a lot of success if you only eat healthy meals two or three times a week.
Follow Instructions
Your therapist will work with you to develop a treatment plan with the best chance of helping you recover from your injury or surgery. But that only works if you follow the plan. If there's something that doesn't makes sense, ask for an explanation. Or if there's a particular exercise or stretch that's too painful or difficult, tell your therapist so that it can be modified. But in the end, the patients who are most disciplined with therapy are the ones who have the most success.
Dedicate Space and Time
It will be easier to do your home sessions if you set aside some space for your exercises and stretches. Anything that makes it easier to do the work is a plus. The same can be said for your time commitment. In a perfect world, you would block off the same time each day for your homework. But that's often not possible for people with variable work and family commitments. Sometimes, it take a little creativity, and your therapist will brainstorm ideas with you. If a dedicated time slot isn't possible, just strive to find time each day for your work.
Don't Skip Sessions
Life happens. So it's inevitable that you'll run into scheduling conflicts after starting therapy. But if you want to give your body its best chance of a swift journey through physical therapy, try to avoid disruptions to your schedule. This isn't like an injury where you can get quick relief from medication. The only way through is for you to do the work. Missing sessions also increases the risk of setbacks.
Don't Overdo It
There is often a misconception about the role of pain in physical therapy, with patients calling upon that old saying: "No pain, no gain."
Unfortunately, that line of thinking sometimes can create problems during therapy. Certainly, it's true that there can be pain associated with exercises and stretches. But there is a difference between that pain – and what happens when you overdo it.
If you want to push the boundaries (in terms of intensity or frequency) with your therapy, be sure to talk with you therapist first to establish guardrails to avoid injuries or setbacks.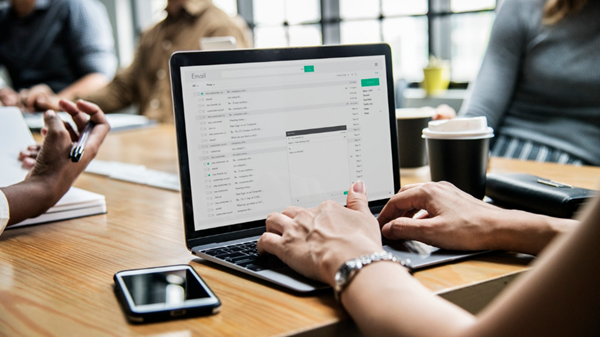 Choose to Stay in Touch
Sign up to receive the latest health news and trends, wellness & prevention tips, and much more from Orlando Health.
Sign Up for HealthBeat