View All Articles
A Complete Guide to Nailing Your Orlando Health Job Interview
This is an exciting time to pursue a healthcare career both for experienced workers who want to change careers, as well as younger Americans just entering the workforce. According to projections from the U.S. Bureau of Labor Statistics, healthcare jobs are expected to increase by 18 percent during the 10-year period from 2016 to 2026. That translates to roughly 2.4 million new healthcare jobs, a growth rate that's higher than any other occupation in coming years.
In addition to the high demand for healthcare professionals and the opportunity to make a good living, a career in healthcare can be highly rewarding because you can make a difference and improve people's lives every single day you go to work.
Here are some tips on how to achieve your goal of working at Orlando Health.
The First Step: Nail Your Resume
The process starts when you visit the career section on our website and decide which jobs may be the best fit for you.
Before you apply online, it's good practice to make sure your resume is ready to impress. When writing a resume, we recommend that you lead with your educational background and certifications. Then include your employment history, listing each job along with your employer, title and period of employment. Under each position, describe your responsibilities and the positive results you achieved while you worked there. Be specific. Include numbers, such as how many direct reports you had and measurements of successful initiatives you contributed to. Employers are seeking candidates who have demonstrated a solid and consistent work history. Job-hopping is a caution flag to an employer ready to invest in training and position development.
The Interview
Congratulations, you've made it to the next stage. The key here is to prepare so you can relax and be your best self.
Do your homework. Our website contains plenty of information about Orlando Health, so spend a little time researching who we are, how we serve our community and the population we provide care for. Take some time to get a feel for how many locations we have and the types of care we provide. And pay special attention to the area of healthcare you're interviewing for.
Expect action-based interview questions. These may include questions about certain situations you have faced in a previous job and how you handled them. When you respond, think of it as telling a brief story that has a beginning, middle and end. You will be asked questions about positions noted on your resume, so make sure you can speak to everything noted, including career transitions.
Dress to impress. Come to your interview wearing a dark or neutral-colored suit or dress pants, along with a conservative shirt or blouse. Some jewelry is fine, but be tasteful and don't overdo it. It's also important to make sure you are comfortable standing and sitting in whatever you decide to wear. Yes, use your iron. Let your experience and personality make the impression – not your clothing.
Be on time. In fact, get to your interview 5 or 10 minutes early. Plan for it to take some time to find a parking spot and walk from your car to the interview location. A good rule of thumb is to get to the site 25 minutes before your appointment time in case you need directions or assistance finding the location.
Remember, you are interviewing us, too! You want to make sure the job is a good fit for you. Be ready to ask questions such as:
What is the daily routine of the position?
Why is the position open?
How is success measured for this role?
What are the goals for the position and the department over the coming year?
How long has the search been going on?
Am I a good fit for the role?
The most important thing to remember is to be yourself. Proper preparation will allow you to relax and enjoy the interview. Our goal is to identify future team members who are skilled, passionate about the delivery of patient care, value their team and work to continuously improve.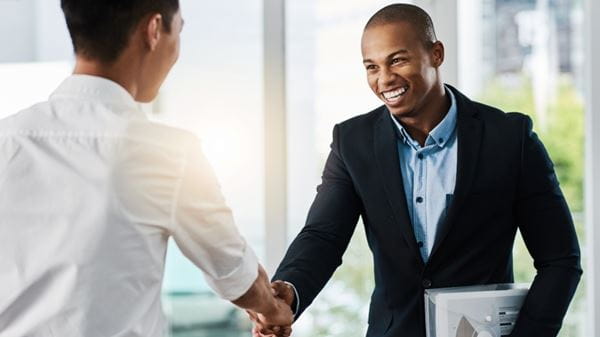 Are You Interested in a Career at Orlando Health?
As part of the Orlando Health system, you'll play a role in delivering care to more than 1.8 million Central Florida residents while working alongside talented, passionate professionals.

Learn More