View All Articles
A Day in The Life of a Gynecological Oncologist
As a gynecological oncologist, or GYN oncologist, my specialization is in diagnosing and treating cancers that affect a woman's reproductive organs. Every day, I provide care to women who have cancers of the ovary, fallopian tubes, uterus, cervix, vagina and vulva. I also treat cancers associated with pregnancy like gestational tumors that involve the placenta or other gynecologic cancers found during pregnancy.
The treatments I provide are determined by the patient's diagnosis. For example, a patient may require surgical intervention, chemotherapy, radiation therapy, immunotherapy or other biologic therapy or a combination of treatments. I perform surgery three days a week, ranging from large open procedures to robotic procedures, depending on the circumstances.
On most days, I'm up by 5 a.m., and I am at the hospital between 6 and 7 a.m. I see patients in the office two days a week, and during a typical day, I see between 40 and 50 patients. With each patient, my goal is to make sure they don't feel rushed and that I answer all of their questions. It's important to me that every patient feels comfortable with their diagnosis and care plan.
The most rewarding aspect of my job is simply being given the privilege of caring for people. Every day this is a privilege. Caring for women in particular who have a gynecologic cancer is especially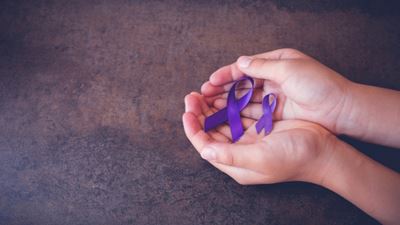 rewarding. No matter what the circumstances are, this type of cancer is highly emotional for the women in my care, and I'm in a position to hopefully make a positive impact on these women's lives.
Additionally, I also enjoy the science of what I do. We have come a long way with chemotherapy, treating its side effects, new therapies that include immunotherapy and biologic therapy, the genetics of cancer and its inheritability and surgical procedures. I am proud to be able to offer patients the best therapies and use the newest surgical techniques that leave the patient with less scarring and pain, enable quicker recovery times.
The most challenging part of my job is when I have to have end-of-life discussions with patients, no matter how many times I've done it. It's never easy because people respond differently. When I talk to some patients, they're ready. They'll tell me that they expected it and that they are tired and ready to be at peace with it. Others are in denial about the reality of their condition. It is emotionally draining, but it's my responsibility to have this conversation and do it in the most compassionate way that I can.
Another difficult situation is when I have to tell a younger patient that she won't ever be able to have children. For many women and their families, that's devastating news. So I do my best to be compassionate and answer all of their questions. It's important that they know that I've considered every possibility for treating their condition in a way that won't result in them being infertile.
Still, I consider myself blessed and fortunate to be able to do what I do every day. I was involved, for example, in building the Orlando Health robotic surgery program, and I'm really proud of what we've accomplished in terms of providing minimally-invasive surgery and making it safer for the community of women in our care. I have been surrounded by a great team of professionals who have been in the fight with me at Orlando Health. It is an amazing privilege, and I will always be grateful.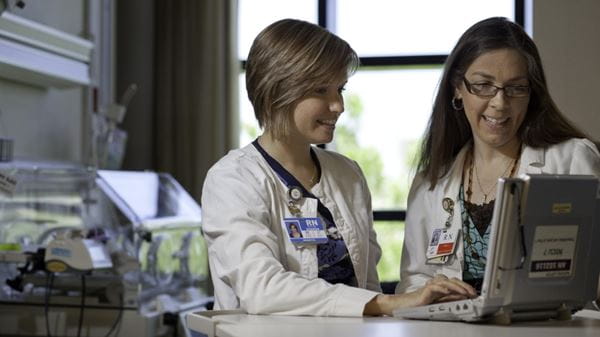 Are you interested in a career at Orlando Health?
Serving 1.8 million Central Florida residents, Orlando Health is one of Central Florida's largest employers. This is where you can find a career with a family of caregivers – each focused on helping our patients. No matter your role, you'll play a part in providing patient-focused care in a supportive, encouraging environment.

Learn More Here