View All Articles
A Day in the Life of a Surgical Technologist
One of the things I love most about my job as a surgical technologist at Orlando Health is the variety of surgical procedures I get to be a part of from one day to the next. While my responsibilities during each surgery are very similar, it's still an exciting, fascinating job because every single day is different.
For example, even though I am on the neurosurgery team and am involved mostly with operations on the brain and spine, I started my career in obstetrics and gynecology working alongside surgeons delivering babies through Cesarean sections. Occasionally, I still get to scrub in for emergency C-sections or if they happen to come to ORMC. I also have experience with orthopedic surgery, plastic surgery procedures, vascular, thoracic and trauma cases. It all depends on the day and what the greatest need is, so it's definitely not the same thing day-in and day-out.
What Does a Surgical Technologist Do?
Being a surgical tech is a highly detail-oriented role because we're responsible for making sure that all the equipment, supplies and surgical instruments are in place prior to surgery and that everything stays completely sterile. This includes putting surgical gowns and gloves on the surgeon and his or her assistant, while making sure that everything stays sterile. We also put the surgical drape on the patient to isolate the area of the body being operated on and keep any potential pathogens that may cause an infection away from the surgical site.
Once all this is done, the surgical team always takes a time-out to make sure that we have the right patient in the operating room and that we're preparing to do the correct surgery on the correct part of
the body. If the operation is being performed on an area that has both right and left parts, such as arms or legs, we never assume that we know which one to operate on. We check the patient's signed consent form and make absolutely certain.
The most important part of the surgical tech's job is to keep track of all the surgical instruments, clamps, scalpels, sponges, gauze – anything that the surgeon uses during the course of the operation. We count and track everything throughout the surgery to make sure that nothing is left inside the patient.
During the surgery, it's also my responsibility to hand each instrument to the surgeon accurately as he or she requests them. Often, the surgical tech knows what the surgeon needs before they ask for it. Once the procedure is complete, I process everything that was used during the operation. For surgical instruments and other items that will be reused, I send them off for cleaning and sterilization. Everything else is safely disposed of, including any potentially bio-hazardous waste.
The Most Challenging Part of Being a Surgical Tech
Being a surgical tech is both exciting and challenging. Ironically, the most challenging part is the same thing I love about the job – the wide variety of surgeries I am part of. When I'm in the middle of a procedure that I don't have a lot of experience with, I have to really maintain my focus to make sure I'm performing each task accurately. It's challenging, but also very rewarding. It's why I look forward to coming to work every day!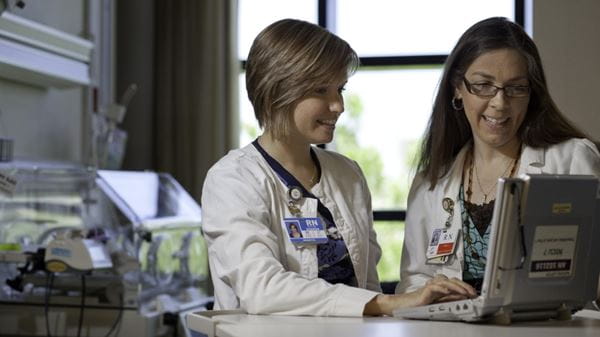 Are you interested in a career at Orlando Health?
Serving 1.8 million Central Florida residents, Orlando Health is one of Central Florida's largest employers. This is where you can find a career with a family of caregivers – each focused on helping our patients. No matter your role, you'll play a part in providing patient-focused care in a supportive, encouraging environment.

Learn More Here