View All Articles
Body Contouring After Significant Weight Loss
Congratulations on your weight loss! Losing a significant amount of weight is no small feat. But with major weight loss, excess skin may still remain because it lacks the elasticity to conform to your new size, regardless of diet and exercise. This loose skin is a constant reminder of your previous weight and can cause psychological and social problems. In addition, the extra skin can hinder daily activities, cause hygiene problems, and make intimacy difficult.
Body contouring surgery can help. This surgical process to remove excess skin and fat isn't just cosmetic: It also improves the shape and tone of underlying tissue that supports your skin.
About Body Contouring
Body contouring isn't just one surgery. It's usually a number of surgical procedures for people who have lost more than 50 pounds through weight loss surgery or through diet and exercise.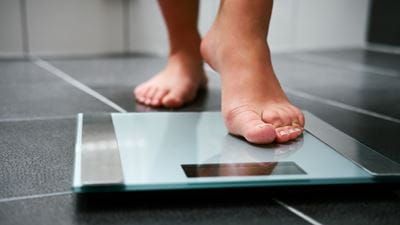 Body contouring isn't an alternative to weight loss, but is a supplement for people who have reached their ideal body weight.
Body contouring is particularly useful for people within a certain body mass index (BMI), a measure of body fat based on height and weight. It is a good option for those within the overweight BMI range of 25-30. In some cases, those with a higher BMI of 30-35 also can be good candidates.
Other criteria include:
Weight has been stable, within 5-10 pounds for six months. For patients who have weight loss surgery, it usually takes 18 months to reach this stage.
Medical clearance from primary care physician
No nicotine use—this is a must as many surgeons will not operate on smokers
Healthy lifestyle with adequate protein of at least 60 g/day for 6 weeks before and 6 weeks after
What Areas Does Body Contouring Affect?
Different techniques are used to treat each body part, and your surgeon will determine a customized plan for your needs. However, some common procedures include:
Brachioplasty: arm lift for sagging upper arm
Mastopexy: breast lift for sagging breasts
Buttock lift, lower body lift: for sagging buttock
Gluteal auto-augmentation: restore volume and roundness to flat buttock
Panniculectomy/abdominoplasty: tummy tuck for sagging abdomen
Thighplasty: thigh lift for sagging thigh
Upper body lift: sagging upper back
Deciding on Body Contouring Surgery
When determining if body contouring surgery is the right step for you, it is important to consult with an experienced plastic surgeon. In addition to sharing your history and having a detailed physical exam, you and your doctor will discuss your personal goals and the options available, as well as the advantages and disadvantages, then develop a strategy for proceeding. Some surgeries can be combined, but some, like abdominal and thigh, are best performed separately.
Any type of surgery carries risk, and your doctor will explain what those risks are (i.e. bleeding, infection, wound separation, fluid collection, scarring and blood clots). Your doctor also will explain methods used to decrease those risks or treat them if they occur.
Finding the right surgeon is critical. Of course, you want one who will listen to your needs and concerns and help devise a plan you are excited about. But just as important, you want a surgeon who is highly trained to perform the surgery you need.