View All Articles
Caring for a Loved One After a Stroke
When a stroke happens, it suddenly changes everything. That "new normal" doesn't just happen to the person who has had a stroke, but also for the people who provide care during recovery. If you have become a care partner for someone after a stroke, you may have many questions about this new role.
First, know you are not alone! With more than 750,000 Americans having a stroke each year, many support systems and resources are available. Please reach out to your support system, and please know the signs of a stroke — quick action can save lives. ACT FAST is an acronym to remember to recognize those symptoms.
You may be wondering how long the recovery will last. But, there is not a specific time frame for recovery because it depends on several factors, including where in the brain the stroke occurred, the size of the stroke, amount of time before medical intervention, as well as many other individual factors such as age, general health, activity level and social support.
How to Best Prepare to Support Your Loved One
Healthcare professionals often refer to caregivers as care partners, because the person who has had the stroke and their support system work together. I would suggest that you, as the care partner, be honest with yourself and your support team. Recognize that you are in a very difficult role and that the role of all family members may have suddenly and drastically changed. It is natural to grieve for that loss.
Advocate for your loved one and ask questions at medical appointments. If your loved one is able, check with them to find out what concerns they want addressed.
Be open to asking for and accepting help when offered. As you become more settled into the role, you'll understand more of what you and your loved one need, and can be direct in getting help from your support system.
Staying positive is key for both of you. Find little things to be grateful for and find a hopeful way to look to the future while trying to accept the current situation. Celebrate small achievements and recognize that recovery can be compared more to a marathon than a sprint.
Support After the Hospital
The amount and type of support you provide after your loved one is discharged from the hospital depends on how much they can do independently. They may need help or supervision with daily activities, transportation to outpatient rehab or encouragement to be social.
Physical space can be modified to accommodate your loved one. This may mean removing extension cords, extra clutter and throw rugs to provide a safer path. Or it could be clearing space to put a hospital bed in the living room.
Day-to-day preparations such as buying or preparing meals and ensuring appointments are made also can ease the transition home. Consider arranging a schedule for these activities and incorporating support from family, friends and neighbors.
Care Partner Self-Care Is Important
When you become a care partner, the idea of taking care of yourself too is easier said than done, but it is so important! To complete all of the many tasks you have, including providing care and support to your loved one, you must stay well.
I encourage care partners to schedule time for themselves, just as if you would schedule an errand, an appointment or to go to work on time. It may be easier to commit to that time if you schedule it with others, such as going for a walk, a class or lunch with a friend. Also, healthy lifestyle choices are just as important, if not more so now. These include stress management and getting adequate sleep, hydration and nutrition.
Being a care partner can be challenging, but it also can be rewarding. Be sure to use the resources available at the hospital. The nursing and therapy teams, and especially the care coordinator, can be a wealth of knowledge. Some other excellent resources include the Orlando Health Stroke Support Group, The National Stroke Association and American Stroke Association.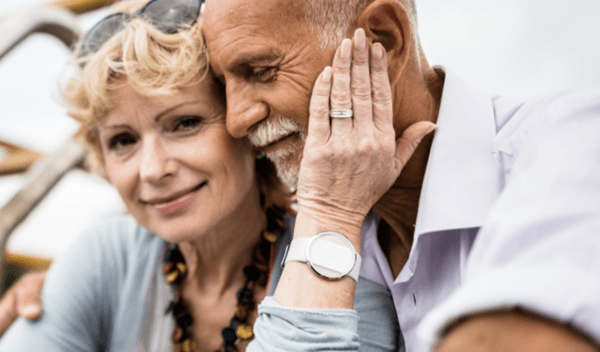 Orlando Health Comprehensive Stroke Program
A Comprehensive Stroke Center is designated to treat the most critical and complex strokes. The Comprehensive Stroke Center is located at Orlando Health Orlando Regional Medical Center (ORMC) in downtown Orlando – the region's only Level One Trauma Center.
Learn More