View All Articles
Dom & Syd's Hacks for Healthy Living
By Wendy Bacigalupi-Bednarz, Editorial Contributor
Dominic Dwyer, a striker for Orlando City Soccer Club, and Sydney Leroux Dwyer, a forward for Orlando Pride, are the power couple of Orlando sports. Married since January 2015, Dom and Syd, as fans know them, have an extensive collection of honors that includes an Olympic gold medal, a CONCACAF Gold Cup title and a FIFA Women's World Cup Championship. One of their greatest collective victories was the birth of their son, Cassius, in 2016. This summer, the birth of their daughter will mark their next big win.
Dom and Syd have a recipe for winning in a world of elite athletes, jam-packed schedules and parenthood: eating right, exercising, and staying physically and emotionally fit. It's hard work, but it does work, says Syd. It starts with finding balance and being completely present in everything you do.
This might sound like something only a highly disciplined, professional athlete could manage. But, Dom and Syd's everyday routines, inspirations and hacks for presence and balance are things the rest of us can use, too.
Prep for Power Meals
You're not likely to find a private chef in the Dwyer kitchen. The couple, both age 28, does it themselves. "When we're home, I usually do the meals," says Syd. Her favorite meal hack is food prepping. She prepares and freezes a week's worth of dinners. (Breakfasts and lunches are at the training facility.) She removes prepped meals from the freezer each morning so they're ready to cook that night.
Food prepping also helps keep a picky toddler happy. "Cassius won't always eat what we eat," she says. "When we find something healthy that he likes, we prep a lot of it and freeze it."
Other favorite cooking hacks include using a slow cooker or pressure cooker for time-saving, healthy cooking. "Dinner is our family's 'together' meal, and food prepping gives us more control over what we eat and more time to spend together," says Syd. The family's favorite meals vary. "Dom is 100 percent about chicken and lean meat. And he's great with the grill," she adds. "My favorite splurges are steak and lobster with garlic butter."
Exercise Early and Often
Mornings are a great time to get workouts in — especially with a toddler. "It sets your day up for success," says Syd. "You want to eat better, hydrate more and take care of your body since you just put it through a tough workout."
Dom and Syd train at home daily and like to mix their workouts with running, biking, weight training and swimming. The couple plans and tracks their daily exercise the old-fashioned way: They write in journals for a more tangible, hands-on experience. And, as pro soccer players, they have a healthy sense of competition between them. "We're able to push each other, and we know what the other needs to stay motivated."
Now that she's expecting their second child, Syd still pushes herself physically — but with some adjustments. "It's harder for me to run right now. I'm carrying our daughter low, so it feels like I'm wearing a fanny pack filled with rocks." She also swears by yoga as an option for people of all ages and fitness levels. "Yoga is a great place to start to get your body warmed up and ready, or cooled down for the day."
Build Healthy Relationships
As pro athletes, spouses and parents, Dom and Syd know the value of relationships to stay connected, focused and healthy. The couple's relationships with their doctors — whether recovering from sports injuries or getting ready to welcome a new baby — are no exception.
"Being pregnant and training, I had to make small changes and really listen to my body," says Syd. "I found a doctor I can talk to about anything and who answers all of my questions."
She says this is especially important for first-time moms. "Things can feel a little crazy the first time you're pregnant. You don't always know what's going on with your body and your emotions." A strong relationship with your doctor can help you relax and navigate the course.
With this pregnancy, Syd says her doctor is much like a coach. When she feels uncomfortable or achy, her doctor reassures her, saying, "You've done this before and your body knows what to do. Just listen to it."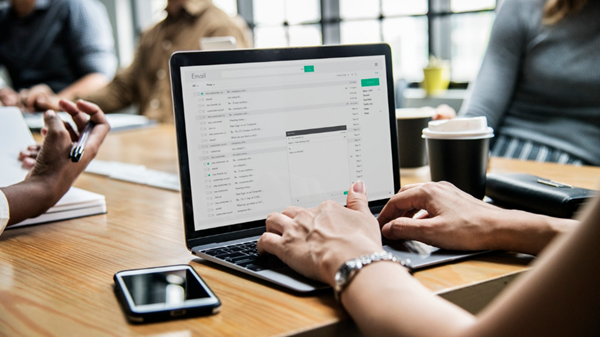 Choose to Stay in Touch
Sign up to receive the latest health news and trends, wellness & prevention tips, and much more from Orlando Health.
Sign Up for HealthBeat