View All Articles
Don't Let Injuries Ruin Your Holidays
The holiday season is a time we all get to enjoy being with family and friends, giving thanks for our blessings and indulging in our favorite holiday treats. As someone who has worked in the emergency room at Orlando Health for 15 years, though, the holidays are a time when we see people who show up at the ER with some unique but often avoidable injuries.
While you are celebrating, please be aware of the most common types of holiday injuries and how you can protect yourself and others from a trip to the ER.
Falls – It is natural to want to decorate your house, both inside and out, but this is how many people injure themselves around the holidays. Outside the house, make sure you are using a sturdy ladder and be sure not to place it at too steep of an angle. It's also a good idea to have someone hold the ladder to keep it steady. If you do fall, someone will know right away and be able to assist you or call for help. Inside the house, make sure you use a small ladder or step stool that's in good condition, as opposed to standing on a chair or other unsteady object.
Auto accidents – Traffic increases during the holidays as motorists travel to and from holiday parties/celebrations or simply take a road trip to visit friends and family. For this reason, you may be more likely to encounter drivers who have been drinking or are more easily distracted. So be alert, use your seatbelt and ensure children are in appropriate car seats.
Burns – Thanksgiving is known as a holiday that revolves around cooking and eating. The "chaos" in the kitchen can often be a distraction with less attention devoted to hot items that could spill and cause severe burns. To avoid this, try to keep the kitchen traffic to a minimum. Candles are often used to decorate during the holidays and they also can be burn and fire hazards. Be cautious and keep them away from anything flammable, like Christmas trees or drapes, and be sure not to leave them burning in an empty room. We also see many burns caused by the 400-degree oil used for deep frying turkeys, so be extremely cautious if that's on your Thanksgiving menu.
Fireworks mishaps – Clearly, it is best to leave the fireworks to the experts. However, if you plan to set off fireworks, be extra careful and refrain from using them if you've been drinking alcoholic beverages. And, keep children a safe distance from all fireworks.
Choking – When buying gifts for children, make sure they are age-appropriate. Pay close attention to those toys that may be a choking hazard to toddlers. It's also a good idea to research all toys (online is often an easy way) before buying them and check for safety recalls.
One of the biggest factors in injuries such as these is alcohol consumption. Remember that having a few drinks can impair your judgment, alertness and balance. Under no circumstances should you attempt to drive if you've been drinking, but you also should be careful when attempting other activities such as cooking, climbing on ladders to hang decorations or setting off fireworks.
By following these safety tips, you and your loved ones can enjoy a holiday season that's fun — and safe!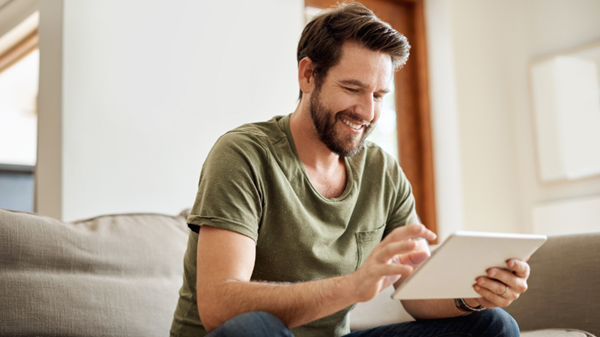 Choose your ER Time. Online.
Orlando Health has a new online scheduling tool allowing you to check-in and select an estimated treatment time for your minor emergencies so you can wait at home until your time to be seen. Find an ER location near you to schedule your arrival time online.
Find ER Locations