View All Articles
How Seniors Can Stay Active As They Age
Seniors may be more at risk for social isolation and depression as they age.
Part of this has to do with more health issues, living far away from family members or a change in your everyday activities due to retirement or illness.
But participating in social activities and other tasks that keep you productive can improve your quality of life. It's so important for seniors to stay active as they age, so here are some ways to do it:
Get Moving
The CDC says if you're 65 and older and are generally healthy, you can do at least 2.5 hours of moderate physical activity every week (power walking) or 75 minutes of vigorous activity (running) and two days of strength training every week.
If you have an injury or another condition that affects how active you can be, you should talk to your doctor about the types of exercise you can safely do (water aerobics is a popular activity because it places less pressure on the joints). Some amount of physical activity is better than nothing at all, so find something you enjoy doing and try to incorporate it into your schedule a few times a week.
Find Something New You Enjoy
The brain likes a challenge. Studies have shown that exercise improves the brain's function and memory, but did you know trying something new also has similar benefits?
Research has shown that learning a new skill or taking up a new hobby improves memory. One study, which involved 200 older adults who spent 15 hours a week for three months learning a new skill, found they performed better on memory tests than other study participants who spent their spare time watching movies, listening to the radio, playing puzzles or doing other solitary social activities.
Think about what activities you might enjoy. Maybe it's yoga, gardening, taking an art or cooking class or trying a new restaurant? Everyone has passions and a sense of curiosity, so indulge them by challenging yourself to try something new.
Be Social
As I mentioned before, social isolation is a real risk for seniors. If you're now retired and don't have family close by, it can be more difficult as you age to maintain social connections.
It takes more effort to be social, but research has shown that maintaining social bonds can positively affect long-term health. One study also found the risk of early death increased 50 percent in people who had poor social relationships.
You can establish stronger social connections in several ways. Visit a senior center, join a book club or a fitness or travel group with like-minded seniors or other people with whom you share common interests. Religious institutions are also a good source of support and social activity. You can volunteer with a charity or local cause you care about, participate in a neighborhood association or get civically involved in your community, too. All these options will put you in a different environment and may reduce feelings of isolation.
Talk to Your Doctor
Unfortunately, there's a misconception in our society that depression and anxiety are a middle-aged or younger person's problem. But seniors need help, too. About 15 percent of adults age 60 and older deal with a mental health disorder, according to the World Health Organization.
Mental health issues are increasingly a challenge across the wider population, regardless of age. Exercise can help boost your mood, but if you're dealing with more serious issues due to the loss of a loved one, an illness or a recent trauma, then it's a good idea to seek professional help and speak with your doctor.
Dealing with multiple chronic health conditions also can increase a senior's risk of depression. According to the Centers for Disease Control and Prevention (CDC), 75 percent of seniors have multiple chronic conditions.
If you experience ongoing symptoms such as fatigue, trouble sleeping, increased irritability, changes in your eating patterns or lack of interest in social activities, talk to your doctor and/or your caregiver(s), who can make sure you get the medical services you need.
Staying physically and socially active can improve your health. Spending the majority of your time alone or avoiding physical activity can have just as much of an impact on your mind as it does on your body. So, find things you enjoy, try a new activity to challenge yourself, get out and meet new or old friends and talk to a doctor if you need more help. All of these things can lead to better quality of life and a greater ability to live independently as you age.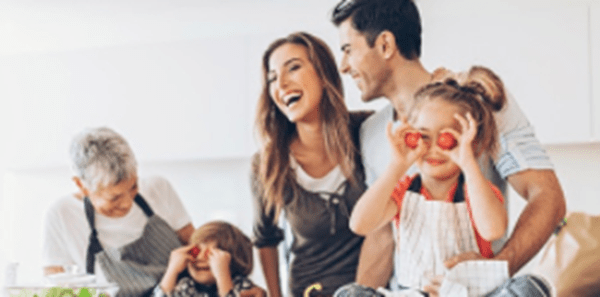 We Build Relationships
We believe that maintaining a healthy lifestyle is the key to living a longer, healthier life. Orlando Health Physicians strive to build a relationship with each patient. Request an appointment with one of our primary care physicians with offices located throughout Central Florida.
Schedule an Appointment