View All Articles
Building Health Literacy: How to Empower Patients with Health Information
With all the health information available online, in doctor's offices and during doctor-patient interactions, it can be difficult for patients to make sense of it all.
This is why health literacy is so important. Health literacy involves the degree to which patients can understand and process what's happening with their health. It has nothing to do with education, reading level or socioeconomic status, but rather it's about empowering patients to know what questions to ask and providing them with information in a format they can understand.
Building Health Literacy
As the consumer health librarian at Orlando Health UF Health Cancer Center, I work with people every day to give them the health information they need and help them understand it.
Part of this is knowing which resources are best for patients. For example, I would never send someone to a medical database that's written for clinical staff. We try to keep all the materials we provide to an 8th grade reading level — not because people aren't smart, but because medical terms are really difficult for patients to decipher if they aren't a doctor, nurse or another healthcare professional.
Simplifying terms is really important, especially when it comes to treatment. Some people don't understand why they're taking certain medications or any of the side effects. Many don't understand the instructions on their medications, either. I once had a patient ask me why she had to undergo chemotherapy. This patient understood she had cancer, but she didn't fully grasp the benefits of chemotherapy or what the treatment would entail.
A lot of this may have more to do with patients' fear of asking certain questions, language barriers, generational fears about questioning a doctor and cultural taboos around certain health issues. Whatever the case, it's our job to help patients, talk to them and try to put them at ease.
When you're in a medical setting, you may take it for granted that patients know certain things, but our goal is to create an environment where patients feel comfortable asking questions. We also try to empower them by providing accurate, timely information and by referring them to trusted sources, like the Medline Plus Health Library online.
We also work with hospital staff to make sure materials are written in plain language, and we try to explain all the information we provide verbally — even if it's already in written format. At the Cancer Center, we also give patients a notebook when they're newly diagnosed, which is specially formatted for them and includes educational resources that are specific to their case and diagnosis.
Aside from the library resources we provide, patients also can build their health literacy by being prepared during doctor's visits. I always tell patients to ask doctors how to spell medical terms and to use their phone to look them up on a reputable website, like the CDC, American Cancer Society or the National Institutes of Health sites (don't go to advertiser-supported sites like WebMD for your health information).
It's also a good idea to take a notebook with you to your appointment to write down what the doctor says and to write down follow-up questions you may forget before future appointments. Sometimes during a doctor's visit you aren't able to absorb everything you're told, especially if you've received a shocking diagnosis or feel bombarded with too much information. Writing everything down can help you remember details and make it easier to follow up with your doctor if you have specific questions. You also could take someone with you to your appointment, whether it's a close friend or family member. They can be another set of eyes and ears and help you process the information. They even may think of questions to ask that you never would've thought of.
When it comes to health literacy, the most important thing to do is have an open conversation with your doctor and seek information from credible sources. Doing all these things will build your knowledge and make you feel more empowered when it comes to your health.
If you're a patient at Orlando Health and need to access health resources and information, visit the Graese Community Health Library Monday through Friday from 8 a.m. to 4:30 p.m. or the MCRG Patient and Family Learning Center Monday through Friday from 8 a.m. to 3 p.m. If you'd like more information about our services, please email [email protected] or visit this page for more details.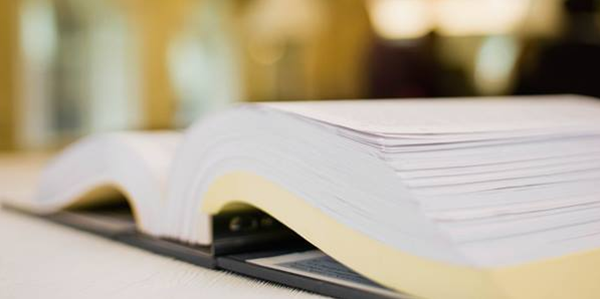 Are you interested in learning more about our library resources and services?
The Clifford E. Graese Community Health Library offers patients and visitors a place to find health information and research assistance in a welcoming and comfortable environment. In addition to free brochures and booklets on a wide range of health topics, medical librarians will help patients find quality online resources that they can use to help them further understand a health condition, disease, drug or treatment.

Learn More Here