In Utero Surgeries Have Life-Changing Results for Babies with Spina Bifida
By Alan Schmadtke, Editorial Contributor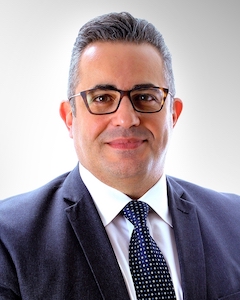 For an expectant mom whose unborn baby has spina bifida, the thought of a doctor doing delicate surgery in utero to repair the defect can be scary. But it's also miraculous.
Since 2018, more than 30 babies have had the procedure at the Fetal Care Center at Orlando Health Winnie Palmer Hospital for Women and Babies, changing their lives.
Dr. Samer Elbabaa, a pediatric neurosurgeon, and Dr. Cole Greves, a maternal fetal medicine specialist, perform the surgery that allows them and their team to close the delicate spinal defects in babies while they are still in the womb. The result is children born with stronger neurological functions at birth and long-term prognoses for a mobile life.
"We are seeing some amazing outcomes, over half of the children who are walking, children who are healthy," says Dr. Elbabaa, who also serves as director of the Leon Pediatric Neuroscience Center of Excellence at Orlando Health Arnold Palmer Hospital for Children. "We achieved something that five years ago was considered a dream. And now it has happened."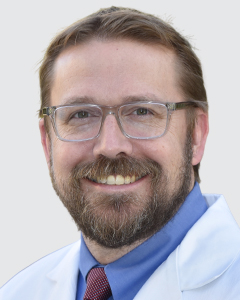 Akosua Taylor was the first woman to undergo in utero spina bifida surgery at Orlando Health Winnie Palmer in May 2018.
When she was 20 weeks pregnant, an ultrasound revealed that her baby had spina bifida. After undergoing more tests and meeting with Dr. Elbabaa and his team several times, Taylor was convinced in utero surgery was the way to go.
"It's amazing that at 25 weeks, they could do this surgery on a baby that was still in the uterus, basically changing her entire life," Taylor says.
Her daughter, Celeste, is now nearly 4 and loves to run and jump.
Dr. Elbabaa started performing in-utero surgery in St. Louis in 2011, after promising results of an NIH-funded trial. He came to Orlando in 2017 to help establish the Fetal Care Center at Orlando Health Winnie Palmer. It is the first and only program in Florida that offers open fetal surgery for spina bifida.
Expectant mothers typically receive their first diagnostic ultrasounds about 18 weeks into pregnancy. If spina bifida is diagnosed and both the baby and mother are surgical candidates, any in utero procedure can be offered but must take place between 19 and 26 weeks.
It takes about two weeks for Dr. Elbabaa, Dr. Greves and their team to prepare the mother, through testing, education and psychological counseling, and to "rehearse" the surgery. The process includes a detailed 3D printing of the baby so both mother and surgeon can visualize and simulate the surgery.
"I am operating on patients I have never met before, you see," Dr. Elbabaa says.
We are seeing some amazing outcomes, over half of the children who are walking, children who are healthy

– Dr. Samer Elbabaa
Dr. Elbabaa has two overarching goals: to continue advancing the safety and effectiveness of the procedures while innovating them, and to let mothers outside of Florida and the United States know that help is available in Orlando.
The Fetal Care Center recently added another specialist, Dr. Emanuel "Mike" Vlastos, a board-certified maternal-fetal medicine physician who diagnoses and treats fetal anomalies, identifies birth defects and performs fetal procedures and surgeries. Dr. Vlastos worked with Dr. Elbabaa at the Fetal Care Institute at Cardinal Glennon Children's Hospital in Saint Louis. As director of advanced fetal services at the Fetal Care Center, Dr. Vlastos is moving forward the next generation of pre-birth care, repairing fetuses without cutting the womb.
Meanwhile, Orlando Health wants to get the word out internationally. Tourism healthcare is a growing trend, and Orlando is a mecca for international visitors.
"We have a very successful, unique program not by the numbers but by the quality of care," Dr. Elbabaa says.