View All Articles
Study: More Americans Grapple with Mental Health Issues and Lack Access to Care
More Americans have psychological distress, but they also have less access to mental health services and resources that can help them, according to one recent study.
During the four-year study, researchers from NYU Langone Medical Center reviewed federal health data that involved more than 200,000 adults. They found 3.4 percent of Americans experience serious psychological distress, or what they define as "feelings of sadness, worthlessness, and restlessness" that can affect a person's physical health.
This new research indicates Americans are more distressed and need more support to deal with these challenges.
More Distress, Less Access to Care
The NYU study shows the number of Americans who experience mental health issues may have increased — previous estimates put the figure at 3 percent.
The study also found that access to care is decreasing at the same time the demand for it is getting higher. From 2006 to 2014, people suffering from psychological distress had much less access to health care services. However, the researchers weren't able to pinpoint why, but health care costs, lack of insurance, health care provider shortages in certain areas, and challenges distressed people already face navigating the health care system may be to blame, the researchers said.
Based on their research, the NYU researchers estimated nearly 9.5 percent of Americans in 2014 did not have health insurance that would've increased their access to treatment, 10.5 percent didn't have enough mental health coverage and therefore experienced delays in treatment and nearly 10 percent couldn't afford psychiatric medications in 2014. All of these numbers noticeably increased compared to 2006, indicating the problem with access to care and timely treatment hasn't improved.
Why are more Americans distressed? The Great Recession, which took place from late 2007 to 2010, may have a big role. The recession led to a lot of economic anxiety and stress for families, some of whom haven't fully recovered or returned to the quality of life they had before the economic downturn.
We need to increase access to treatment and make people feel more comfortable getting this care when they need it. Psychological distress doesn't just affect people emotionally and mentally, it also can do harm physically. According to the American Psychological Association, mental illness is associated with chronic conditions like diabetes, obesity and heart disease.
We can increase access to care by better integrating mental health services into primary care. Most people see their primary care physician for a regular check-up, so we also should use this opportunity to ask patients about their psychological well-being and determine whether they'd benefit from a referral to a mental health provider. Increased training for all health care providers also can help us properly direct patients to the resources they need in a timely fashion.
We also need to do a better job in the health care system of making mental health screenings a regular part of care. We have checklists for when patients should get certain annual exams or regular check-ups and screenings for certain diseases, but mental health screenings may not always be on these lists. Last year, the U.S. Preventative Services Task Force, a government panel, released recommendations that primary care doctors screen all adults and children age 12 and older for depression. These recommendations are a step in the right direction, but there's even more we can do, like reducing the stigma around mental health, addressing the provider shortage and facilitating more coordinated care between providers.
No one should have to suffer silently as they deal with these challenges and no one should be limited in terms of access to treatment. Addressing psychological distress should be part of an overall effort to keep people healthy, since there's a strong connection between physical health and mental stress. We need to do a better job of linking treatment throughout the health care system so we can identify people who need help and get them the right treatment as soon as they need it.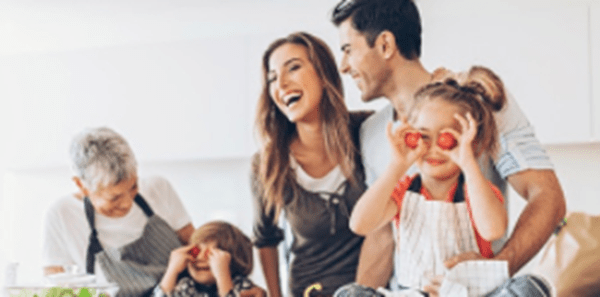 We Build Relationships
We believe that maintaining a healthy lifestyle is the key to living a longer, healthier life. Orlando Health Physicians strive to build a relationship with each patient. Request an appointment with one of our primary care physicians with offices located throughout Central Florida.
Schedule an Appointment