View All Articles
Need Help Making a Patient's Experience Better? Just Dial 4343!
When Shannon's patient in the Emergency Department commented that his upcoming birthday was usually a "not-so-fun day," it got her attention. After all, this patient was about to be admitted for surgery and would still be in the hospital on a day that should be special and fun. Once again, the patient was headed for a "not-so-fun" birthday.
That's when Shannon decided that this trend needed to be broken.
She called the 4343 Line to talk about how Patient Experience could cheer him up. "I knew that he loves 4 Rivers," Shannon said. "I also knew that he likes New York style cheesecake and German chocolate cake."
Patient Experience called 4 Rivers, who was happy to help out and responded quickly. Meanwhile his new nurse, Shelly, was happy to help coordinate the delivery with the 4 Rivers team. When the food arrived, the patient was completely surprised and said, "This is the best birthday gift I have ever received."
At Orlando Health, we understand that being admitted to the hospital can be stressful and a little scary. That's why we want every patient to have the best possible experience while they are in our care. We created the 4343 Line to make sure the care teams who work directly with patients have access to communicate with Patient Experience. And it's so simple: If you know that a patient is having an experience that could be improved, just pick up any ORMC phone and dial "4343."
We want to work with you, the people who care for our patients throughout their stay with us, to come up with creative solutions that result in the best outcome. At Patient Experience, we have access to resources both in the community and throughout the Orlando Health system, which means we can team up with you to provide the best possible solution for your patient, and ease the stress and pain they may be going through.
That was Lakreisha's goal when she recently called the 4343 Line to talk about a patient who was having a difficult time emotionally with her stay and needed cheering up. Lakreisha had decided she was going to help this patient cope better and asked her what would help. The patient's response? A different pillow. Lakreisha let us know what the patient requested and we went to work. We got in touch with Ginger at CVRR, who generously gave us a beautiful, heart-shaped pillow from the cardiac team. The bright red pillow put a relaxed smile on the patient's face when she received it.
Please don't hesitate to call the 4343 Line if you see an opportunity to improve a patient's experience during their stay. To call the 4343 Line, simply pick up any ORMC phone and dial "4343." You can also dial 841-4343 from your ASCOM phone, or 321-841-4343 from an outside phone, including your cell phone.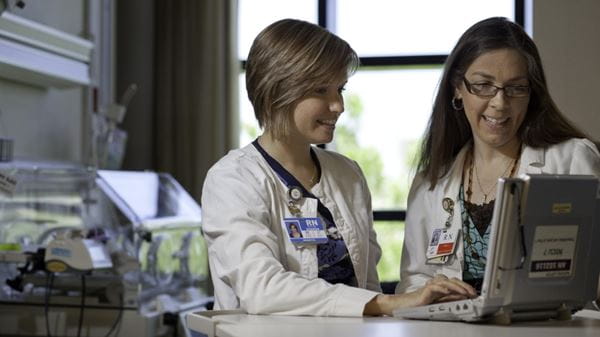 Are you interested in a career at Orlando Health?
Serving 1.8 million Central Florida residents, Orlando Health is one of Central Florida's largest employers. This is where you can find a career with a family of caregivers – each focused on helping our patients. No matter your role, you'll play a part in providing patient-focused care in a supportive, encouraging environment.

Learn More Here