Orlando Health Continues Investment into Seminole County
Orlando, FL (June 15, 2020) – The construction fencing was the first clue that something big is happening at Orlando Health South Seminole Hospital. Now, the fencing has come down to reveal a new cardiac catheterization lab that places South Seminole Hospital among the best in the area for patients seeking top-notch cardiovascular services near their home, along with a new lobby welcoming patients and guests.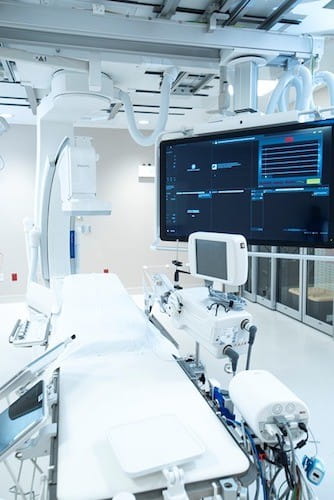 With the new state-of-the-art catheterization lab, South Seminole Hospital will be able to perform minimally-invasive interventional cardiology and interventional radiology procedures to treat a wide range of medical conditions, including coronary artery disease, stroke, abdominal aortic aneurysms, and other peripheral vascular disorders.
The lab enables South Seminole Hospital to begin providing emergency cardiology services to the area with a 24/7 STEMI program designed to care for patients stricken with the most serious of heart attacks. It also opens up the possibility for interventional cardiologists and vascular surgeons to perform advanced cardiac and peripheral procedures.
"It's estimated that one person dies from cardiovascular disease every 40 seconds in America, meaning that advancements to diagnose and treat these conditions are critical," says Muhammad S. Ghumman, M.D., interventional cardiologist with Orlando Health Heart & Vascular Institute and director of the catheterization lab at South Seminole Hospital. "Our new cath lab here at South Seminole Hospital allows us to provide timely and more complex cardiovascular treatments to patients seeking care right in their own community."
South Seminole Hospital's new catheterization lab will begin treating patients immediately and they'll now be welcomed to the hospital in a new lobby designed to be more inviting to the community.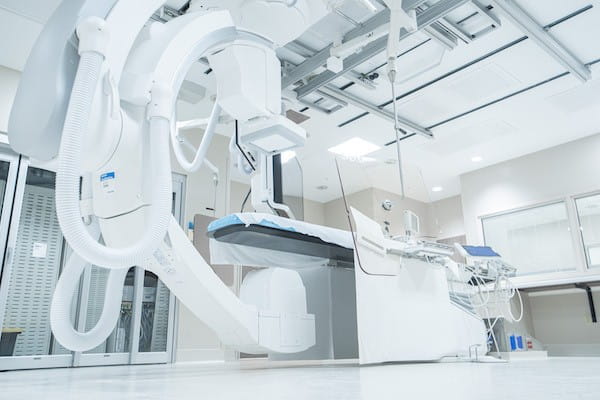 Visitors and patients at South Seminole Hospital will immediately notice the large, new canopy as they walk up to the hospital. Once inside, they'll be greeted at a front desk with warm, wood tones, clean lines and natural light. The new space features plenty of comfortable guest seating, LED lighting, decorative artwork, and a larger gift shop.
"The new cath lab, lobby, and other improvements we're making at South Seminole Hospital are investments into the health and well-being of our patients and our community," says Shawn Molsberger, president of Orlando Health South Seminole Hospital. "We're very excited about the support we've received from our community for the expansion of services here in Longwood and at our campus in Lake Mary."
About Orlando Health
Orlando Health is a $3.8 billion not-for-profit healthcare organization and a community-based network of hospitals, physician practices and outpatient care centers across Central Florida. The organization is home to the area's only Level One Trauma Centers for adults and pediatrics, and is a statutory teaching hospital system that offers both specialty and community hospitals. More than 3,100 physicians have privileges across the system, which is also one of the area's largest employers with more than 20,200 employees who serve more than 167,000 inpatients, more than 2.7 million outpatients, and more than 20,000 international patients each year. Additionally, Orlando Health provides more than $620 million in total value to the community in the form of charity care, community benefit programs and services, community building activities and more. Additional information can be found at www.orlandohealth.com.