View All Articles
Nutrition for Healthy Aging
Nutrition is an important factor in maintaining health no matter what our age. But nutritional needs change as we get older, so it is vital to understand what your body needs to stay well, have energy and enjoy life.
Changing Nutritional Needs
As we age, our bodies require fewer calories, but need just as many nutrients as when we were younger. In some cases, we may need more of some nutrients like protein, calcium and vitamin D.
In other cases, it could be that our bodies react differently to nutrients as we age. For example, about 7% to 15% of adults over the age of 50 have a vitamin B12 deficiency, perhaps because our stomach acids may not work well enough to help with the breakdown and absorption of the vitamin from foods. Foods that are high in vitamin B12 include: tuna, beef, liver and fortified cereals.
Other changes such as the effect of medications, changes in taste, dental problems, decreased social interactions, illnesses and lack of appetite can impact nutrition as we age.
The Effect of Poor Nutrition
Poor nutrition that results in nutrient deficiencies can lead to increased risk for fatigue, cardiovascular disease, mental impairment, bone loss, muscle wasting, infection, poor immunity, loss of vision and may even impact hearing. Not only can poor nutrition negatively affect your health, it can also impact how you look and your mood. Ultimately, poor nutrition can lead to malnutrition, frailty and poor quality of life.
Poor Nutrition and Aging
Emerging research is finding a connection between diet and telomere length. The length of telomeres, part of chromosomes, appears to be directly related to the aging process. People with diets consisting of foods such as legumes, nuts, seaweed and fruits have longer telomeres compared to people with diets high in alcohol, red meat and processed meat. Longer telomeres are believed to protect cells, keeping them healthy for more time.
Food Safety
In addition to eating nutritious foods, we also need to make sure to keep food safe. As we age, it is harder to fight off infections that can be caused by bacteria in foods. Keep hot foods hot and cold foods cold. Handle raw meats with care—keep them apart from foods that won't be cooked. Use hot, soapy water to wash hands, surfaces and tools and when you cook.
Improving Your Nutrition
Here are some ways to improve your nutrition:
Select a well-balanced and healthy eating plan with an emphasis on plant-based foods to help reduce chronic disease. This, in turn, improves quality of life and function as we age. Eating patterns that include fruits, vegetables, whole grains, legumes, nuts, with some fish and poultry are associated with less risk of disease.
Educate yourself on what healthy eating looks like for you, considering your age, health, activity level and nutritional needs. Seek out experts like your physician or registered dietitian to learn what you can do to make a change.
Look up the Mediterranean diet and the DASH diet, both of which are well-researched, healthy eating patterns.
Go to ChooseMyPlate.gov and learn about portion sizes if you are trying to lose weight.
Have blood work done to check for nutritional deficiencies.
Drink plenty of water and other beverages that are low in sugar.
Be aware of the amount of salt and sodium in your food.
Remember that just adding some beans or a vitamin supplement to a diet that is still high in sugars or processed foods will not be effective. Instead, improving your overall eating pattern, and not just adding a specific food or nutrient, will help you stay healthier as you age.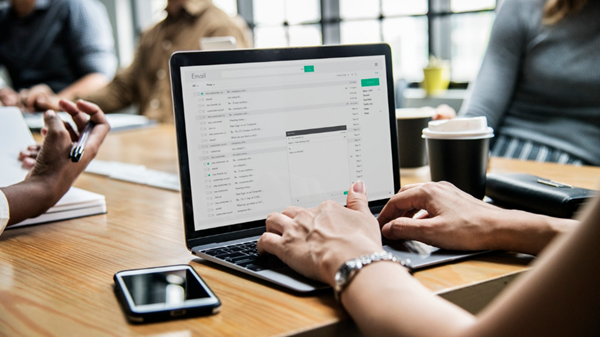 Choose to Stay in Touch
Sign up to receive the latest health news and trends, wellness & prevention tips, and much more from Orlando Health.
Sign Up for HealthBeat